Coriander Mint Biryani is easy to cook with very less ingredients that are easily available in our pantry.  This is the perfect lunch box recipe for office goers and students. This dish actually takes only 10 to 15 minutes to cook and we have used only fewer ingredients to prepare this super tasty dish. Also, this dish is too healthy. We have added garlic, ginger, and more which enhances immunity and keeps people healthy to fight against infections and more.
Mostly, kids love a variety of rice rather than rice with kulambu. Watch my video and try this recipe in your home. Every one of your family will love this special taste. Apart from coriander and mint leaves, we have added onions and whole spices which will elevate the taste of this recipe. This will be a complete dish for boring afternoons.
This is a quick recipe without compromising on taste. I make this very often and serve them with mixed vegetable raita. Kids get got a source of nutrition with this one meal. You can prepare the base curry and store it in the fridge a day before and just mix hot rice in the morning for a quick lunch box meal. This is more like a biryani rather than just rice. Adding whole spices gives a beautiful aroma to the dish.
Serve Coriander Mint Rice with Mixed Vegetable Raita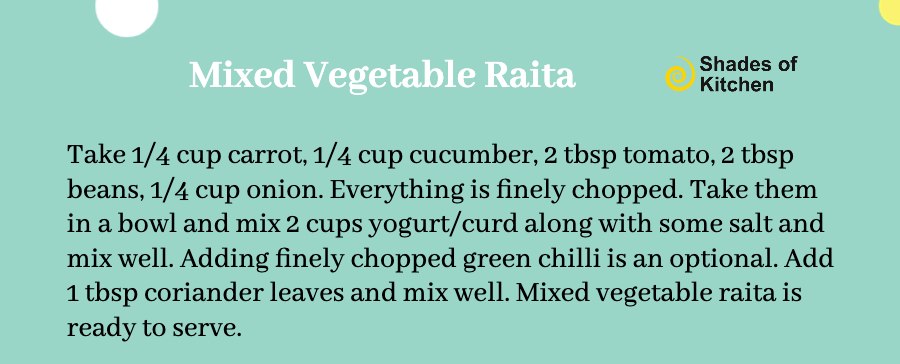 Check out the recipe video here:
This coriander mint rice is simple yet delicious. It's very easy to make. Take a wide pan, add 2 tbsp oil (use any oil) then add 1 cinnamon stick, 5 cardamoms, and 5 cloves. Don't skip the whole garam masala because it gives a good flavour to the rice.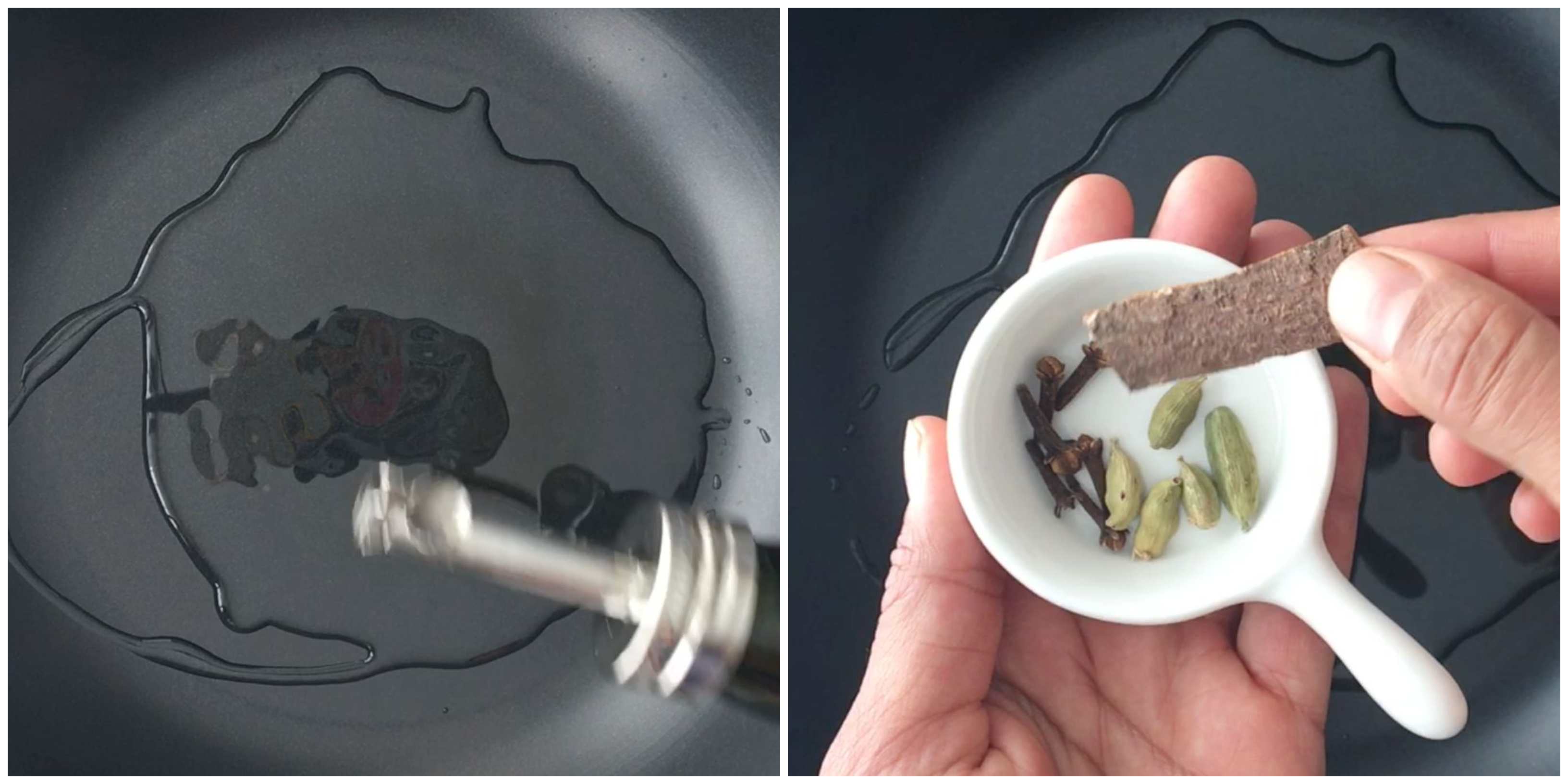 Then add 1 tsp fennel seeds and 4 garlic cloves. Don't chop the garlic, we are going to grind them all to a smooth paste.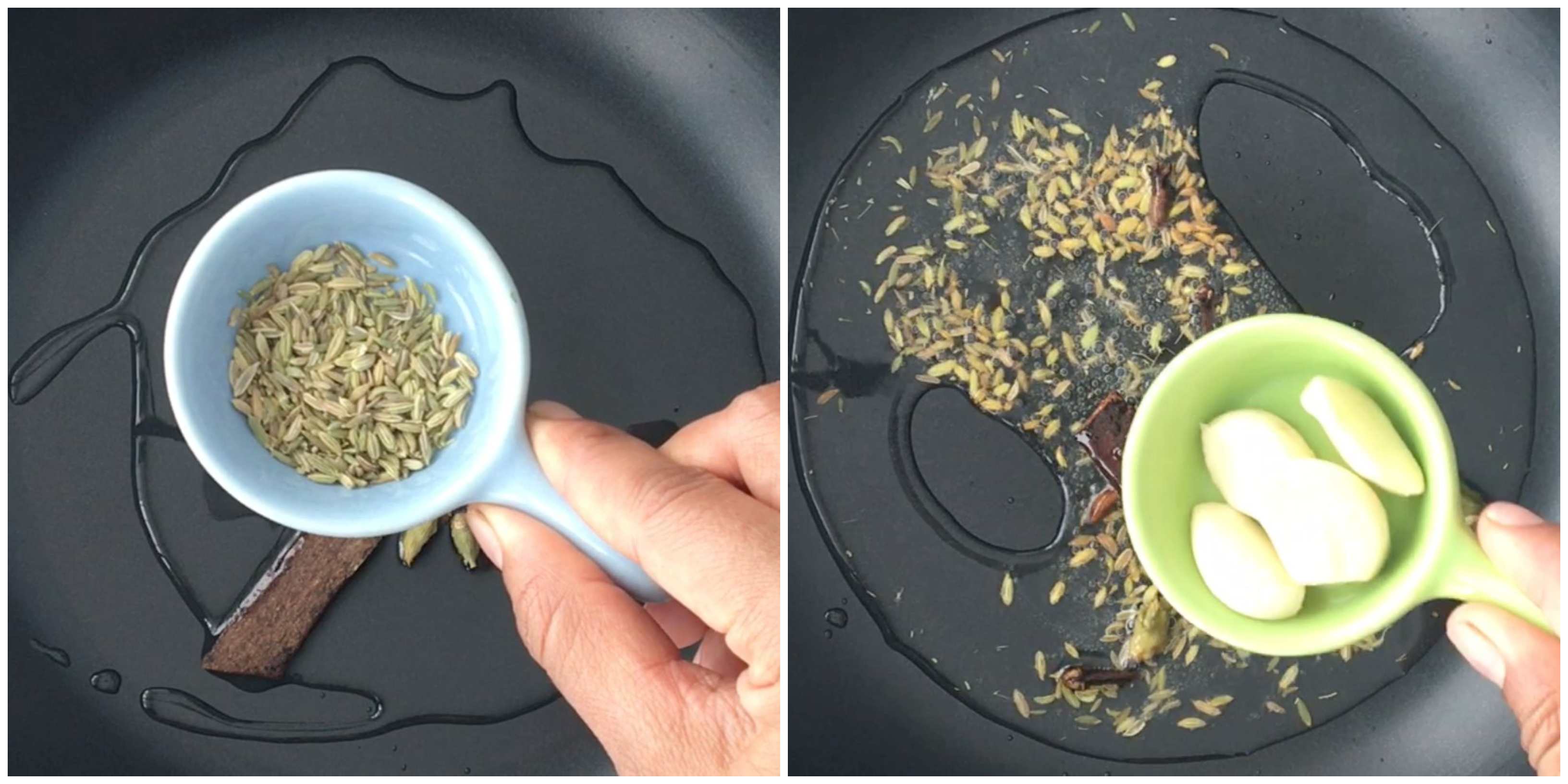 Take a small piece of ginger and add along with garam masala and saute them for few seconds (Ref below image). Try not to add ginger garlic paste.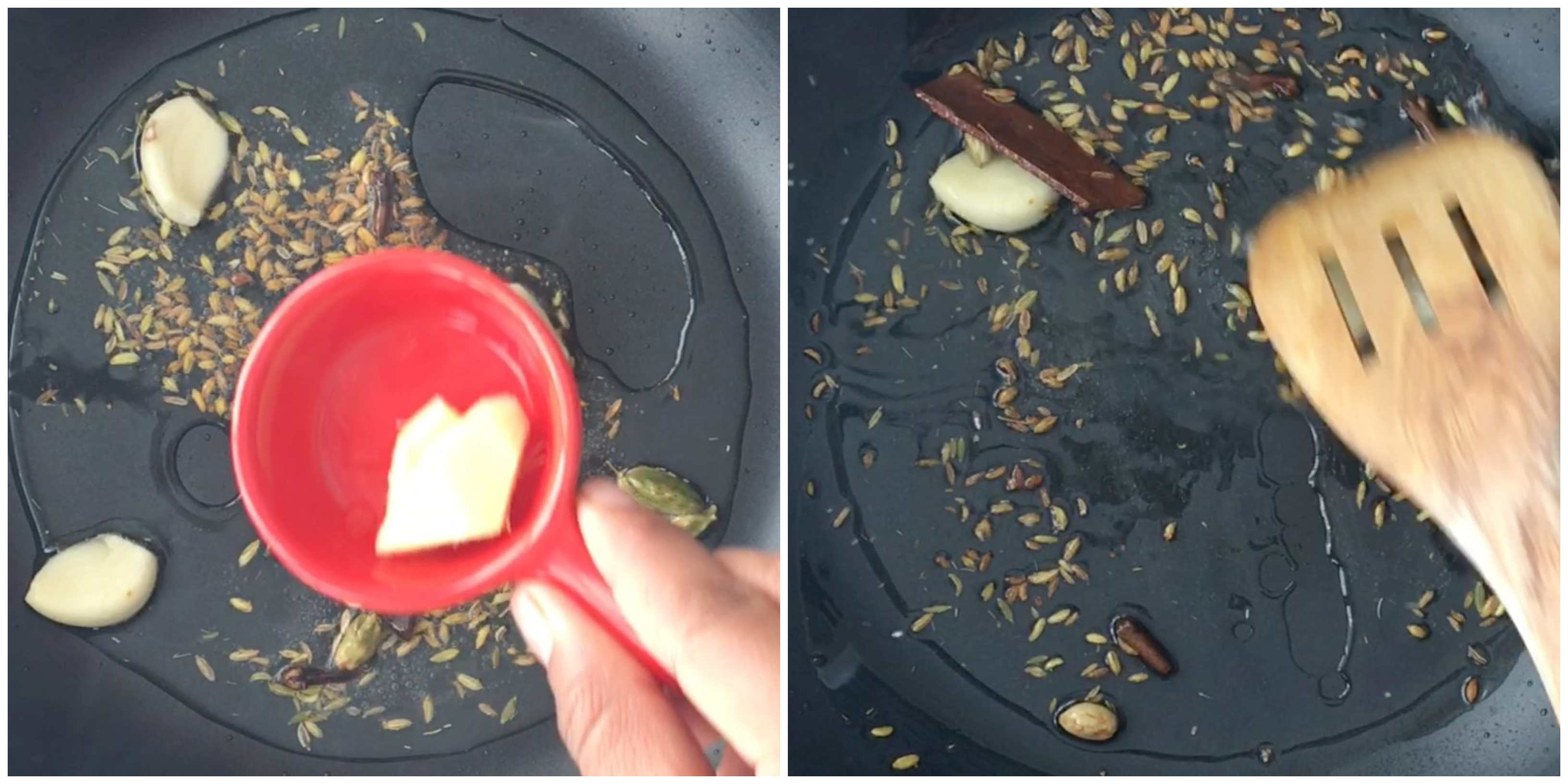 Then add a small bunch of coriander leaves (add along with the stem) and a handful of mint leaves. I sometimes like to add coriander and mint leaves in an equal quantity. That gives a good flavour too.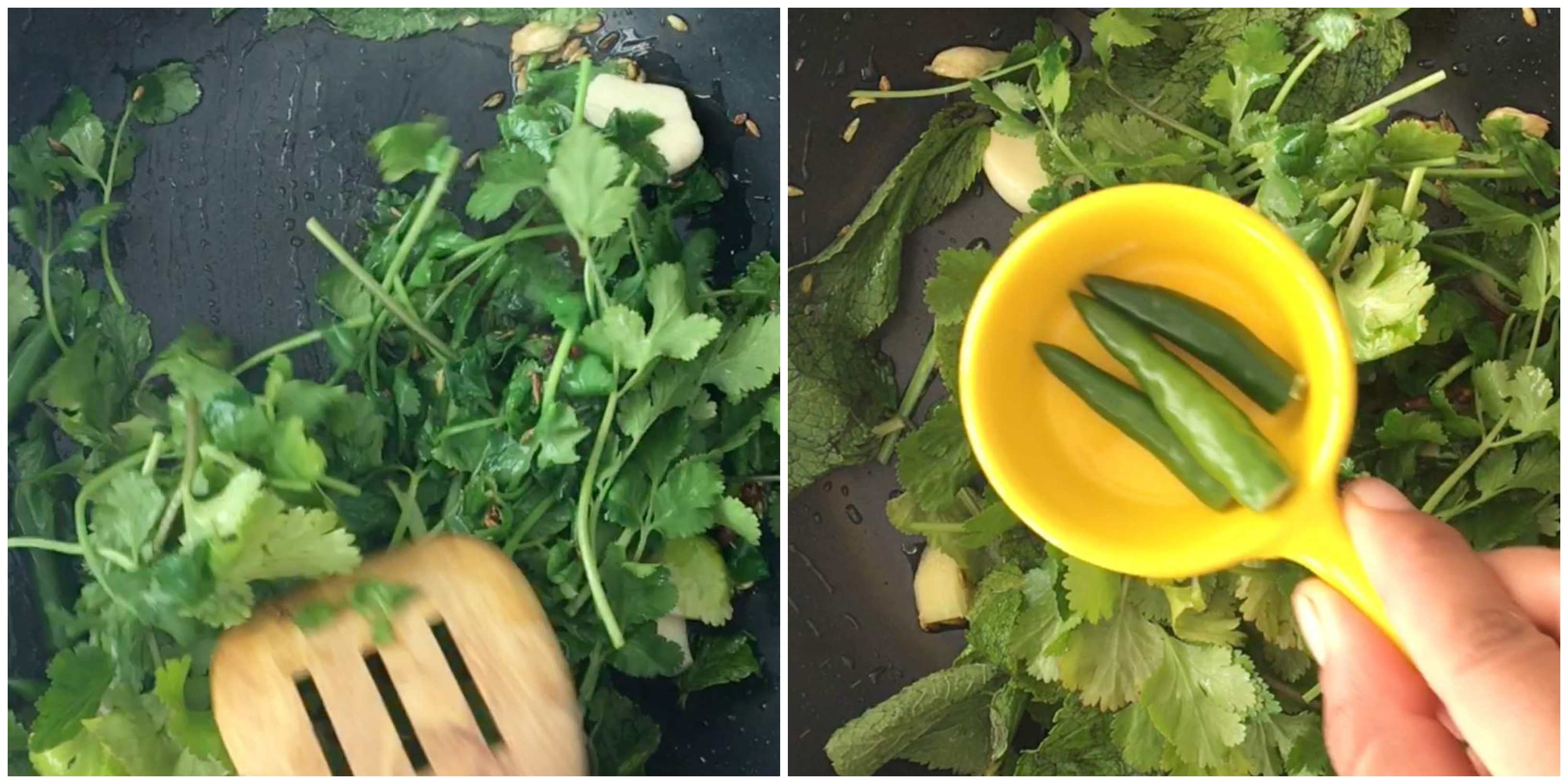 Saute everything well on medium heat. It will take less than 3 minutes to cook them. Leaves will shrink so thas when you know that it is ready for the next process. Once it is cooked, switch off the flame and allow the mixture to cool down completely. Once it is cool down, take them in a blender and grind it to a smooth paste by adding very little water.

Now take the same pan, add 2 tbsp oil and add 1 cup finely chopped onion(use big onion).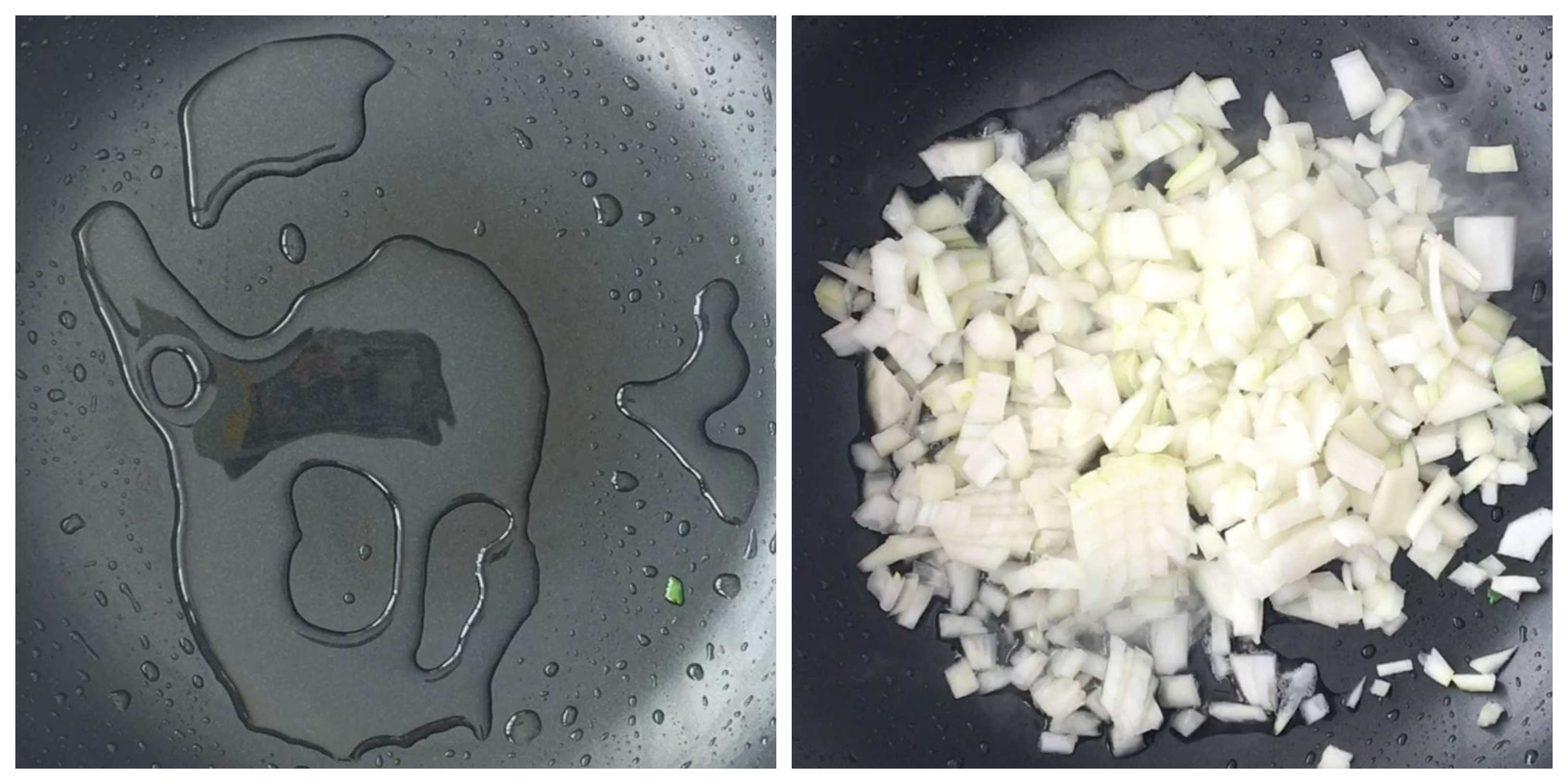 Saute the onion well in the oil. It takes a minute to cook on medium heat then add some salt and mix well with the onion.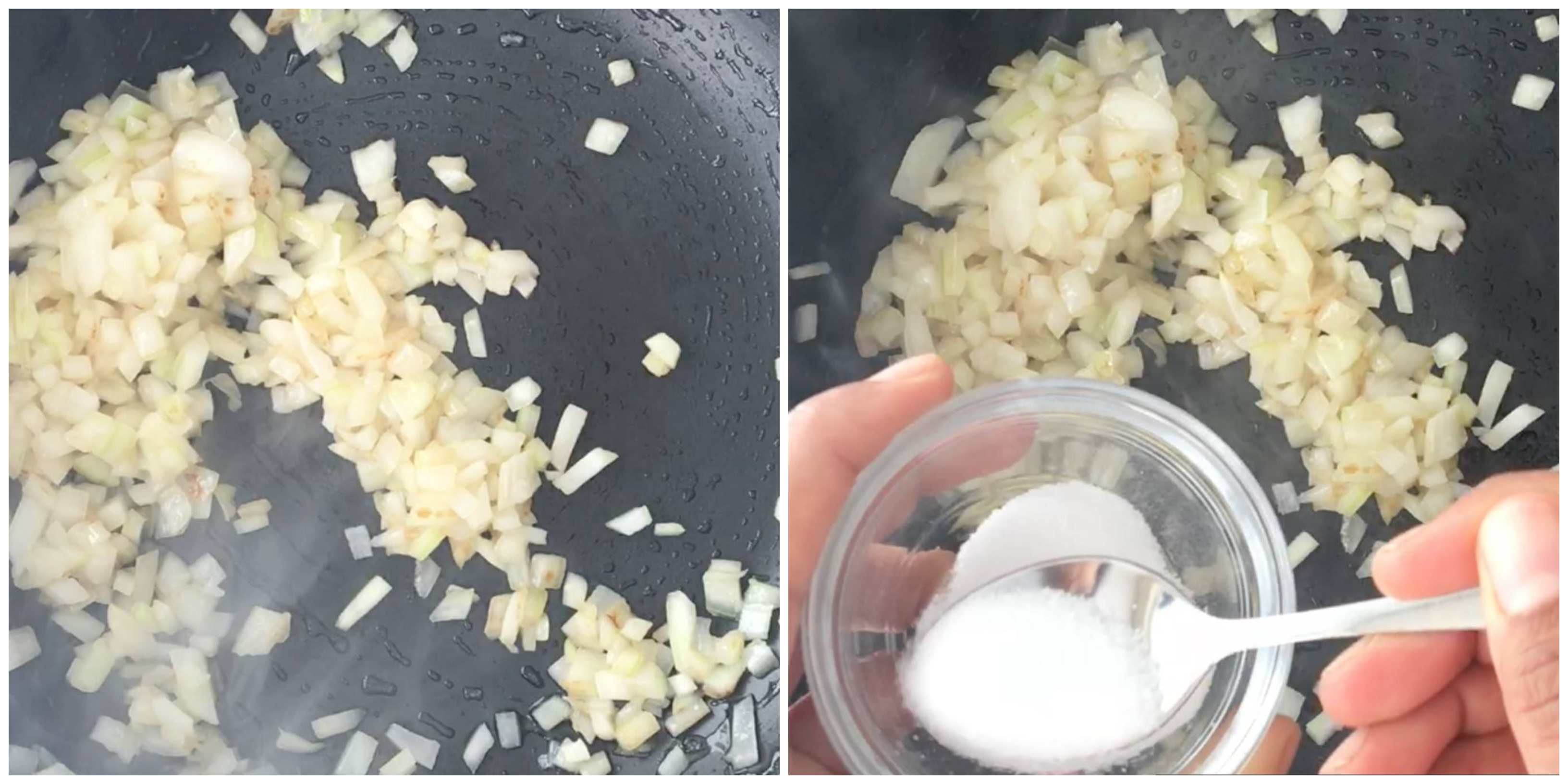 Now add the ground masala along with the onions and mix well. Cook the masala for a few minutes or until the oil separates. You can see the difference in the texture. Do not add rice before we cook the masala well. (Ref pic 3 below) We want the masala to reach this stage to add cooked rice.

Now add 2 1/2 cup cooked rice (I have used basmati rice). Mix well with the masala. Mix gently to coat all the rice.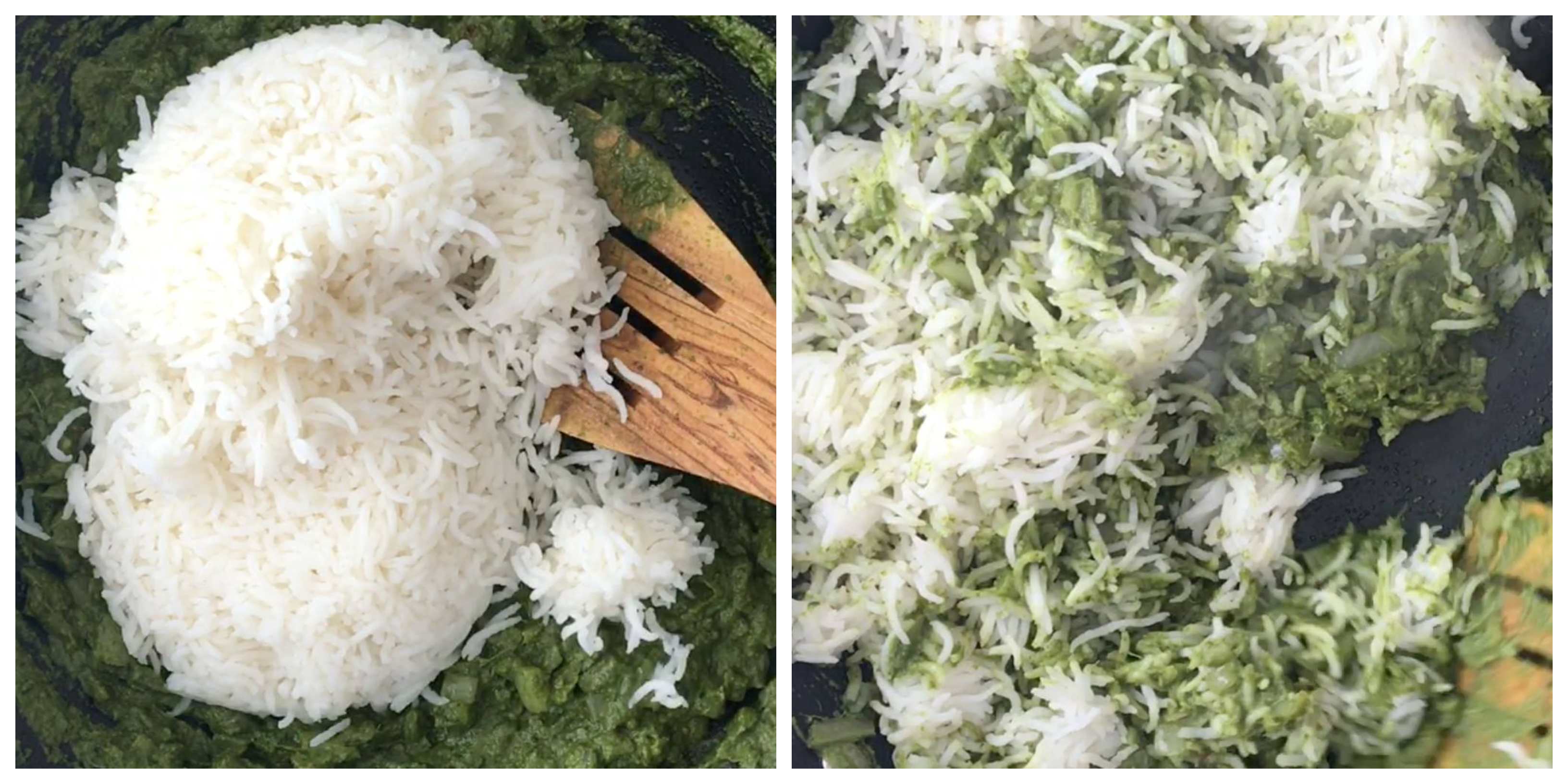 Now rice is coated well and coriander mint biryani is ready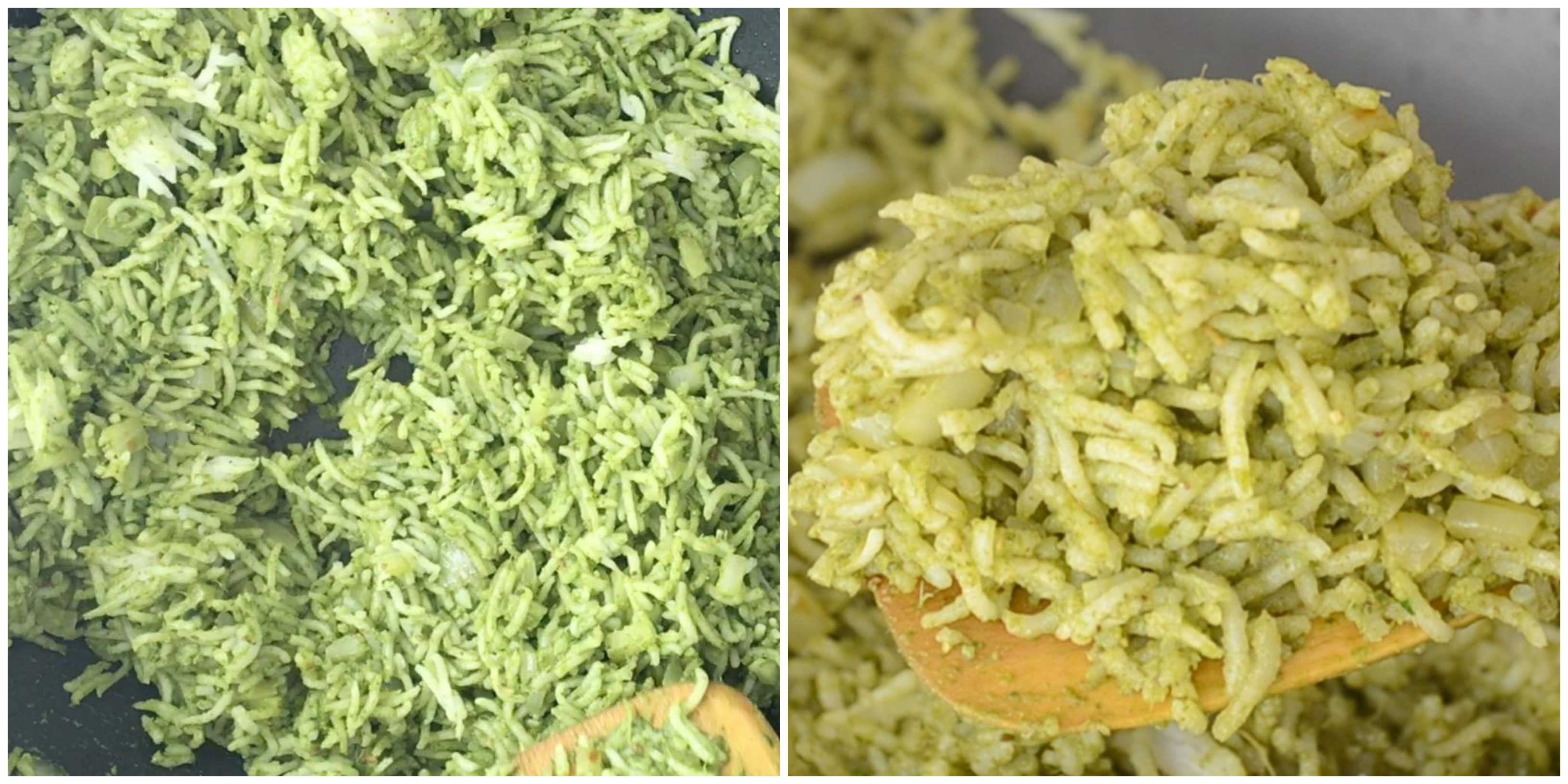 Serve Coriander Mint Rice with mixed vegetable raita for excellent taste.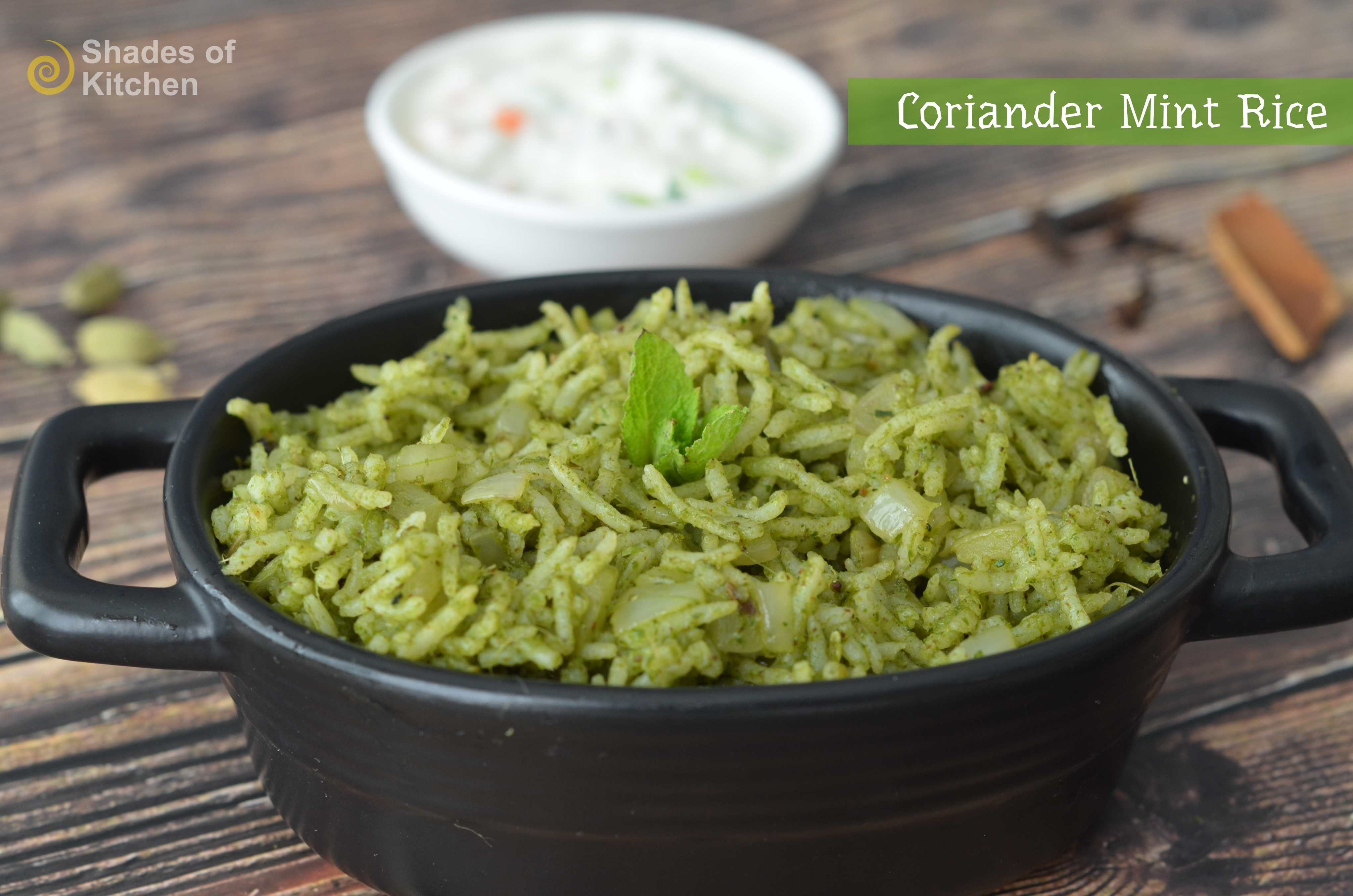 You may also like
Dal Spinach/Dal Palak Recipe
Poondu Kulambu/Garlic Curry
Kollu Parupu/Horse Gram Masiyal
Coriander Mint Biryani | Coriander Mint Rice
Ingredients
2 cups Steamed Rice
1 small bunch Fresh Coriander
Mint, handful
1 Onion, finely chopped
1 Green Chilli, slit
4 Garlic Cloves
1 inch Ginger
4 Cloves
1 small Cinnamon
4 Cardamoms
½ Teaspoon Fennel Seeds
Oil
Salt, to taste
Method
Heat 1 tsp oil in a pan, add fennel seeds, cardamoms, cloves and cinnamon.
Then add in ginger, garlic, coriander leaves and mint leaves and sauté till they wilt.
Remove from heat and keep aside to cool.
Once cooled grind it to a smooth paste.
Heat remaining oil in a pan, add Onion and green chilli and sauté for few seconds.
Then add the grinded paste and cook for another 1 to 2 minutes.
Remove from the frame and add steamed rice and mix well.
Serve with mixed vegetable raita.
Tips and Variations:

I have used Basmati rice but you can use any rice.
I have used more coriander in this recipe but you can even use coriander and mint in the equal quantity.
Do not add tomato or lemon juice.
This goes well with mixed vegetable raita.
http://www.shadesofkitchen.com/coriander-mint-biryani/

Serve with Love