Chicken Pizza
December 6, 2018

Yakhni Pulao
December 22, 2019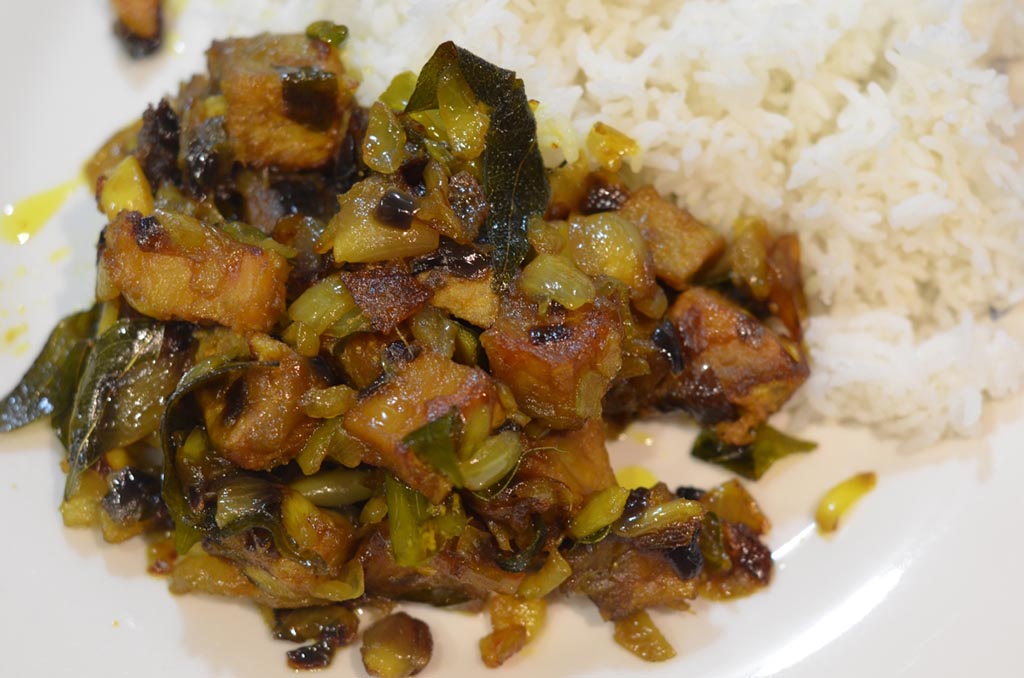 Dry fish is my all time favourite. I can eat dry fish on any day. Dry fish lovers like me love the smell, but some wouldn't like the pungent odour. Few days back I had a guest from Sri Lanka who brought a bag of dry fish along with other gifts. I couldn't wait to give it a try and Yes I made it the very next day. The best dinner I would say.
Dry fish cooked with shallots, curry leaves and garlic. Serve with rasam and steam rice for wholesome meal
Ingredients
250 gms of Dry Fish
20 Shallots/Small onion
8 cloves Garlic
2 Green Chillies, chopped
15 Curry Leaves
1 tablespoon Cooking oil
Method
Wash each dry fish by rubbing them with your fingers to remove sand. Make sure to wash more than 3 to 4 times.
Heat oil in a frying pan, add shallots, garlic, curry leaves and green chillies.
Saute the onions till they are soft and add dry fish and cook for 5 to 6 mins on a medium flame.
Serve hot with Steam rice and Rasam.
Tips and Variations

Do not add salt as dry fish will have more salt in it.
Adding more shallots, garlic and curry leaves will give more flavour to the dish.
You can use any dry fish for this method.
http://www.shadesofkitchen.com/dry-fish-fry/
Serve with Love