Veg Biryani | Pressure Cooker Veg Biryani | Vegetable Biryani (VIDEO)
February 19, 2020

Kollu Parupu Masiyal | கொள்ளு பருப்பு மசியல் | Horse Gram Masiyal (VIDEO)
March 6, 2020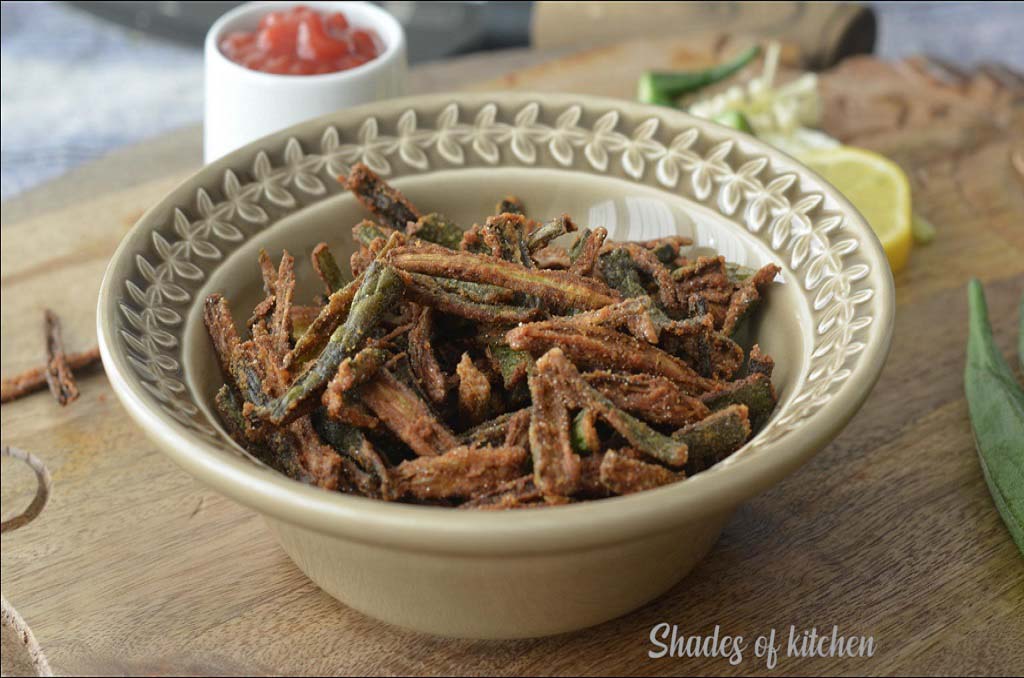 Does your child love Kurkuri? And do you think Kurkuri is not healthy! Here comes the crispy crunchy and healthy bhindi or Ladies finger kurkuri. Every kid will love its taste, this will add health to your little charm. Look at how we can make this interesting dish easily. Okra is favourite for many and it's easy to feed children. Okra is also known as Ladies Finger, Bhindi and in Tamil we call it as Vendakkai. We can make so many dishes out of it but Okra fry and Curry are very famous among people.
It's more of Indian Vegetables but we can see few western people enjoy eating okra. This crispy bhindi will stay nice and crispy for 20 to 25 minutes unlike other fried food which turns soggy in a few seconds. We can enjoy this dish without any dip. Kids enjoy this as a snack or you can pack this for their lunch box. This is not only a tasty dish but also a nutritious meal for the entire family.
KurKuri Bhindi is sliced bhindi mixed with besan flour and other spice powder to get nice flavour and deep fried in oil to get crispy bhindi.
Check out the recipe video here:
Serving:
Serve Kurkuri Bhindi with any dip of your choice
Kurkuri Bhindi | Crispy Bhindi | Easy Kids Snack
Ingredients
Okra/Ladies Finger - 250grams
Chilli Powder - 1 tsp
Cumin Powder - 1 tsp
Turmeric - 1 tsp
Chaat Masala - 1 tsp
Salt - To Taste
Ajwain - 1/2 tsp
Besan Flour - 3 tbsp
Rice Flour - 1 tsp
Oil
Method
Cut Okra into vertical slices and discard the seeds.
Take the cut okra in a bowl and add Cumin Powder, Turmeric, Chilli Powder and Chaat Masala.
Then add Ajwain, Salt, Besan Flour and Rice Flour.
Now mix Okra well to coat the masala.
Add Oil and mix well with the other ingredients.
Don't add water while marinating.
Allow the mixture to marinate for 10 minutes.
Heat oil in a pan, once oil is heated add marinated okra in batches and fry them till crispy.
Serve Kurkuri Bhindi with any dip of your choice.
Tips and Variations:

It's not necessary to remove the seeds from okra. I sometimes fry them along
with the seeds. Try that version too.
Adding rice flour is an option but it helps to attain crispy okra.
You can also add some lemon juice or Vinegar instead of Oil.
Please do not add water.
You can try this recipe with Bitter Gourd too.
http://www.shadesofkitchen.com/kurkuri-bhindi-crispy-bhindi-easy-kids-snack/
Serve with Love