Dragon Chicken
December 27, 2017

Street Food Style Noodles
January 17, 2018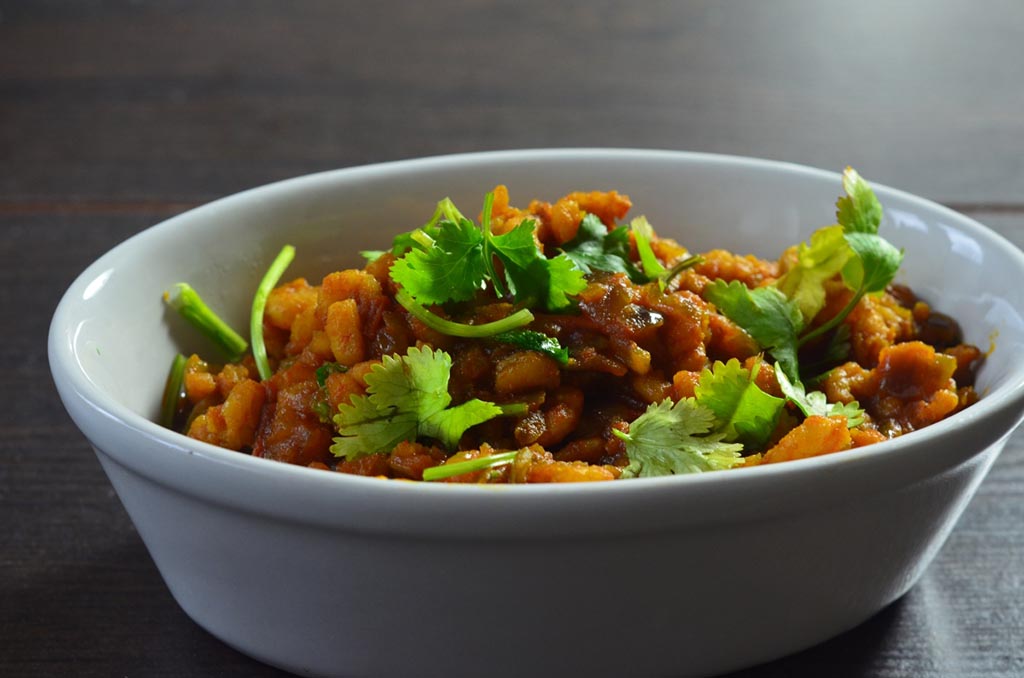 This simple prawn masala is super easy to make. I make prawn very often, as it is our favourite seafood. Prawn cooks really fast. Prawn Masala goes really well with Roti, Pulao or Steam Rice.
Prawn Masala/ shrimp Masala/ Eral Masala
Ingredients
250 gms Prawns, cleaned and de-veined
2 Big Onions, finely chopped
2 Tomato, finely chopped
1 small Cinnamon
½ Teaspoon Fennel Seeds
1 Spring curry Leaves
½ Tablespoon Ginger Garlic Paste
1 Tablespoon Chilli Powder
1 Tablespoon Coriander Powder
½ Tablespoon Cumin Powder
½ Tablespoon Garam Masala powder
½ Teaspoon Turmeric
2 Tablespoon Coriander leaves, finely chopped
Oil
Salt, to taste
Method
Heat oil in a pan, add cinnamon and fennel seeds. Let it sizzle.
Add finely chopped onions and sauté for few minutes.
Then add ginger and garlic paste and fry for 2 minutes.
Now add finely chopped tomatoes and cook until tomatoes are soft and oil separates from
the mixture.
Then all the spice powder along with curry leaves and sauté till raw smell goes.
Add in the cleaned and de-veined prawns and cook for 5 to 6 minutes.
Finally add chopped coriander leaves.
Serve with Roti, Pulao or any rice of your choice.
http://www.shadesofkitchen.com/prawn-masala-shrimp-masala-eral-masala/
Serve with love