Prawn Masala/ Shrimp Masala/ Eral Masala
January 2, 2018

Dabeli
January 17, 2018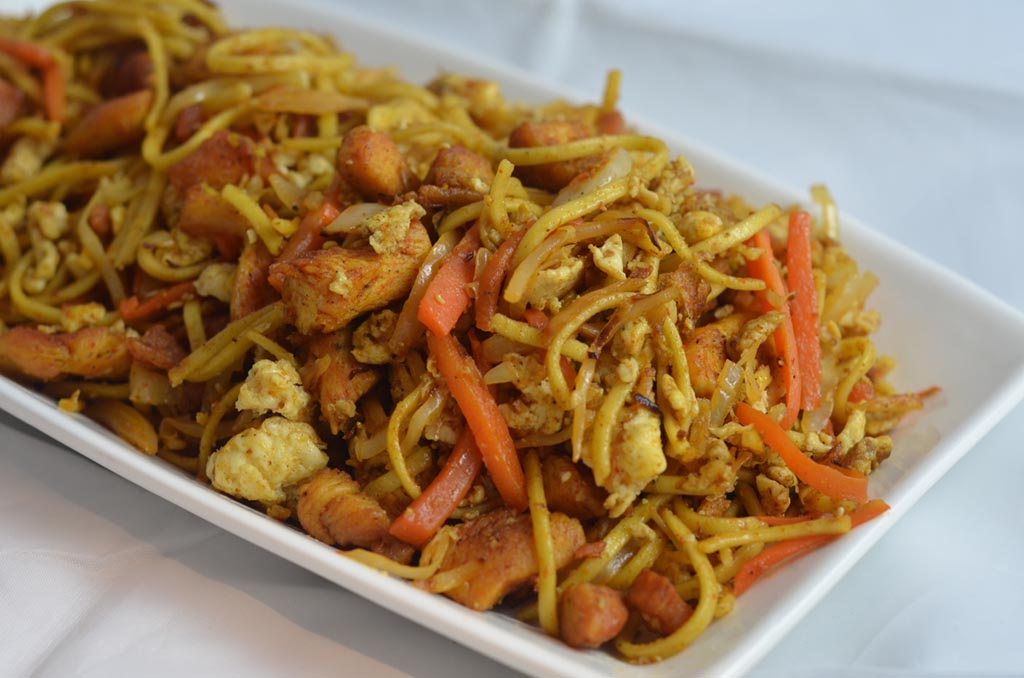 Whenever I am in my hometown, I always love eating out. I prefer street food than restaurants. I enjoy all the street foods that are available in my hometown. This noodle shop is very close to my house where they sell Indo Chinese food. My favourite is chicken fried rice and noodles. The cook was very generous to share his recipe. I was surprised to know the ingredients they use. It was different from usual Chinese food ingredients. They use Indian spice powder to make the noodles but the taste is extra-ordinary. Try this and let me know your experience.
Street Food Style Noodles
Ingredients
2 cups boiled Noodles
150 gms of Boneless Chicken
3 Garlic cloves, finely chopped
1 cup Carrot, thinly sliced
1 cup Cabbage, thinly sliced
2 Medium size Eggs
1 Teaspoon Chilli Powder
½ Teaspoon Garam Masala
½ Teaspoon Cumin Powder
½ Teaspoon Pepper Powder
1 Teaspoon Soya Sauce
Oil
Salt, to taste
Method
Cut chicken into bite pieces, marinate with salt and ½ teaspoon chilli powder.
Heat oil in a kadai, add marinated chicken and cook till they are golden brown. Drain on an absorbent paper.
Heat oil in a wok, add chopped garlic and sauté on a high flame for 30 seconds.
Add sliced carrots, cabbage and sauté on a high flame for 1 to 2 minutes.
Now break the eggs in one corner of the wok and quickly scramble them.
Then mix the eggs with carrots and cabbage.
Now add the boiled noodles, chilli powder, pepper powder, cumin powder, soya sauce, garam masala and salt.
Finally add cooked chicken and toss well.
Serve immediately
Tips and Variations

The amount of vegetable and chicken should be more than the noodles.
Adding Chinese salt is optional. I prefer not to use them in my cooking.
You can skip Chicken and egg if you are making veg version.
http://www.shadesofkitchen.com/street-food-style-noodles/
Serve with Love