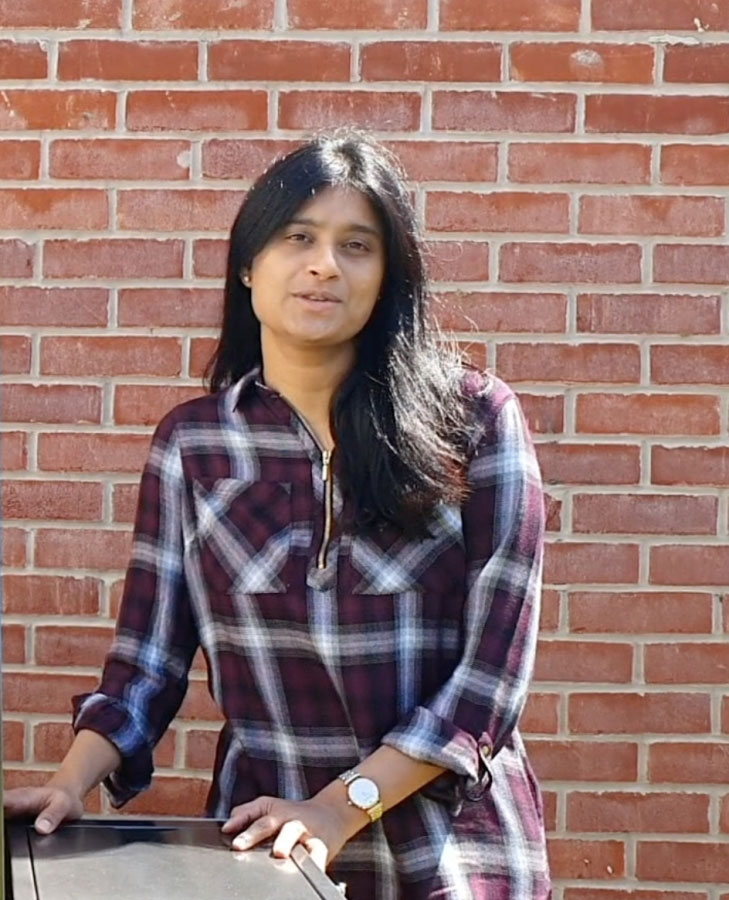 Hello Patrons, I am Poornima, the author, presenter and cook of this blog. I am also a proud mother of two exuberant little kids and a grown-up too (My Husband!). I am extremely excited to see you here. Enjoy watching the videos and read through my blog to develop your cooking skills. 
About Us
"Shades of Kitchen" was started in the year 2017 to compile all my recipes at one place. The thought of starting a blog was lingering in my mind since 2014 and at that time I had little to no idea on how and where to make a start. During these 3 years waiting period I invested myself into watching cooking videos, subscribing to other channels, reading, learning, researching and journaling about cooking. Instantly I try almost all recipes the same day. Thus, interest grew into a deep passion. Now every time I step into my kitchen, I see my soul cooking.
To me cooking is more than just simple cooking, it's about sharing ideas, and recipes with people around the globe. The intention is to share healthy, homemade cuisines that are to be truly served with love. Although my love for cooking started early, it was overshadowed by other priorities. Having worked as HR gave me financial support and security. However, I always felt the "X-Factor" missing, and never had a chance to express myself. "If I don't blow my own horn, someone else will use it as spittoon", was ringing in my ears every night during my stint as HR. On the other hand, ever since I took cooking seriously it has been a great relief and I could see my true self reflected in the kitchen. Now I am blowing my own horn.
"Your work is going to fill a large part of your life, and the only way to be truly satisfied is to do what you believe is great work. And the only way to do great work is to love what you do." Steve Jobs
How and When I started cooking
The story of me cooking for the first time goes past easily a millennium ago. In an unfortunate incident, my mother had injured her hand so badly that she was hardly able to hold a spoon. This posed an interesting challenge for someone to step up and be the chef at home and I gladly accepted the challenge. Under her watchful eyes, I made a simple potato and peas curry along with roti, one can assume the meticulous instructions getting to my ears at appropriate times promptly. With so much apprehension I served the dinner and to my surprise everyone in my family enjoyed it. This was a feeling that I shall never forget till date, a Goosebumps moment and I still get the same wonderful feeling every time the people I love compliment my dishes. During this process, I learned two things, one I understood how hard my mother worked to prepare our food daily with zero complaints without any break, and the other, needless to say, was my ability to cook. Looking back retrospectively this motivated me to start 'Shades of Kitchen'.
The Spark
Since a toddler, I am never afraid of experimenting and trying new things, I think out of the box, and consider these traits as my strength. So, I told myself, why not combine this attitude and my cooking skill to come up with innovative dishes. The list you find in this blog is the outcome of such thinking. A little disclaimer, I am not a professional chef. The situation in the family nearly made me one, since everyone is a foodie. This gives me enough motivation to do a full-time job in the kitchen.
We always hear the word development and growth be it in personal or professional life, I strongly believe it's the passion that drives one to evolve as a person and improve their skills and develop over a period. My recipes have evolved because of my passion for cooking and being able to share the same gives me a euphoric feeling. 
Motherly Love
One thing that makes every mother happy is to see their children healthy and I am no different to that. I strongly believe that home cooking is more about serving with love and affection for the treasured ones and just not for the taste alone. Nowadays, popular unhealthy food choices are found everywhere, that have processed and ready to eat items. Having young children consume this is not right, and this really ignited me to make homecooked food with a plethora of options. The objective is to surprise children often with a new dish.   
Serve with Love
The purpose of 'Shades of Kitchen' is to share my culinary passion with you. So that you too can make these amazing and healthy dishes at home. The goal is to spark creativity in every mother and to inspire them to try new things.  
Cook with your soul and serve with love.
 Let's keep in touch
I believe every avid cook has something special to share and I am happy to listen to you. Let's share the tricks in the trade with the world. Do drop a mail with your tips and recipes.  shades.kitchen@gmail.com
Follow us on
Happy Watching and Happy Cooking.     
Thank you for supporting me on my journey! 
Poornima Suren
Note: "Curried" our first brand gave way to "Shades of Kitchen" in 2019 due to registration formalities as the former name was booked by another enthusiastic blogger.

Appetizers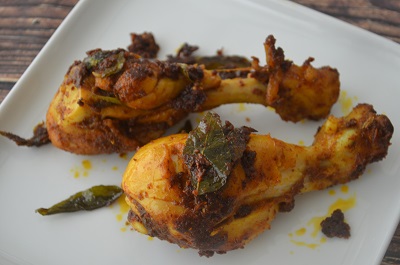 Chicken Leg Fry is a very easy and quick recipe using fewer ingredients. This recipe calls for hardly 5 ingredients...
Read More