Pasta with White Sauce
November 20, 2017

Mint Masala Toast
November 24, 2017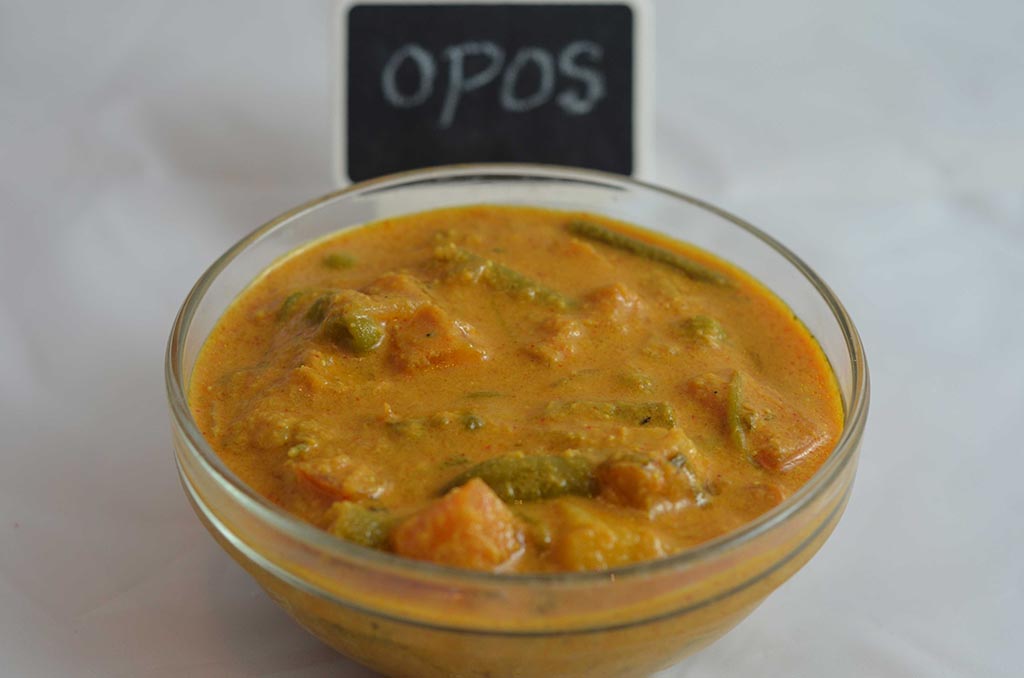 OPOS Kurma takes less than 10 minutes once the ingredients are ready. You just have to layer the vegetables in the given order and cook. Do not change the recipe or order. You will get delicious vegetable kurma without compromising on taste. Serve veg kurma with Chapathi or Paratha. Please read about what is OPOS in our OPOS introduction.
Ingredients
1 Onion, chopped
1 Tomato, chopped
½ cup Milk
2 Tablespoons Coriander Leaves
Oil/Ghee
Salt, to taste
Veggies

½ cup Carrot, chopped
½ cup French Beans
½ cup Potato
¼ cup Green Peas
For Masala

¼ cup grated Coconut
1 Teaspoon Ginger Garlic Paste
1 Teaspoon Chilli Powder
1 Teaspoon Coriander Powder
1 Teaspoon Garam Masala Powder
1 Tablespoon Poppy Seeds(Khuskhus)
7 to 8 Cashews
¼ cup Yogurd/Curd
Spices

1 inch Cinnamon
3 Cloves
3 Cardamoms
1 Bay leaf
1 Black stone flower (Kalpasi)
1 Green chilli, chopped
Method
Grind the ingredients listed under masala to a fine paste adding very little water.
Take 2 litre pressure cooker, add 2 Tablespoons of water, 1 tablespoon ghee and all the spices.
Top the next later with chopped onion and spread evenly.
Spread the next later with chopped tomato.
Then spread all the chopped vegetables as the next layer.
Now the final layer is with the ground paste, spread evenly over the chopped vegetables.
Cover the cooker and cook for 5 to 6 whistles.
Switch off the flame and allow the pressure to release.
Open the cooker and add in the milk and coriander leaves.
Serve Opos Veg Kurma with Chapathi or Paratha.
Tips and Variations:

Do not change the recipe or order.
Please don't add any extra water, the moisture from the vegetables are enough to cook them.
If you want, you can cook for 3 to 4 whistles to avoid crunchy veggies.
http://www.shadesofkitchen.com/opos-veg-kurma/
Recipe Credit: OPOS is a patented technique owned by Mr.Ramakrishnan. It is a copyrighted term.  He has generously given us permission for using OPOS recipes in our blog. Thank you sir.
Serve with love