Yakhni Pulao
December 22, 2019

Kollu Rasam/Horsegram Rasam
January 3, 2020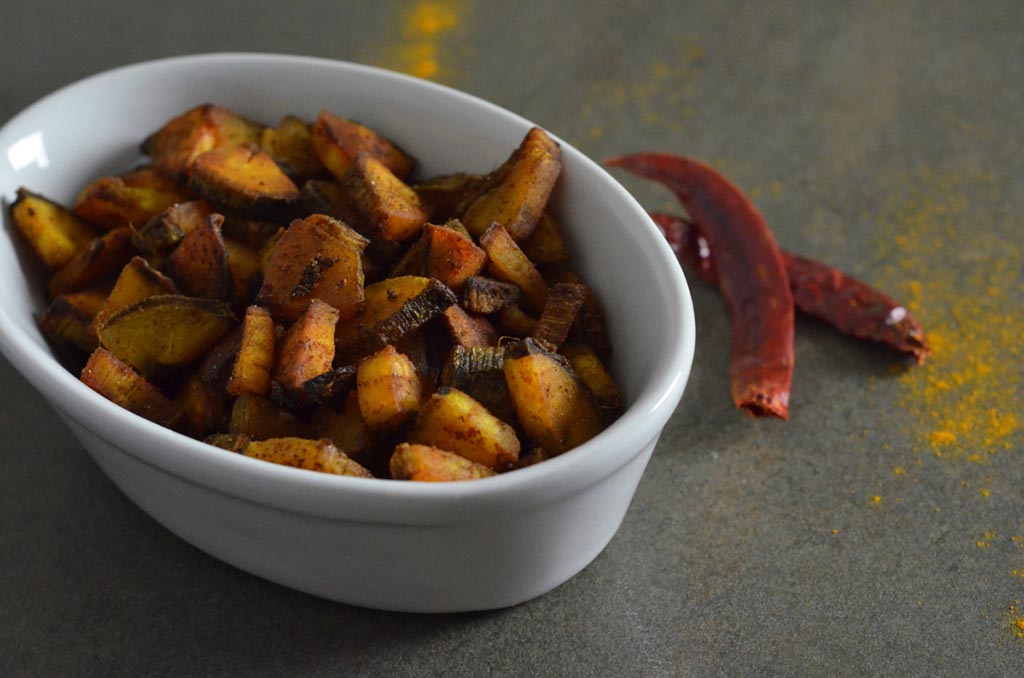 Raw banana can be used in various recipes. We use raw bananas in curry, avial, fry, dry fish curry and much more. This recipe using raw banana is very simple and can be prepared in no time. It tastes so good with sambar, curd rice or on its own. Ingredients used in this recipe are very few which is easily available in our pantry.
Ingredients
1 medium size raw banana
1 teaspoon Kashmiri chilli powder
1 teaspoon turmeric
pinch of hing/ asafoetida
salt to taste
4 tsp oil
Method
Wash raw banana, trim the edges and peel the skin using the peeler.
Chop them into small cubes or circle.
Immediately soak them in water to avoid darkening.
In pan add oil, add the chopped raw bananas and sauté for few minutes.
Then add the chilli powder, turmeric and salt and mix well.
Keep the flame in medium and cook well.
Stir occasionally to prevent raw banana from burning.
Cook till it gets crispy outside.
Now sprinkle hing and mix well.
Serve with sambar rice or curd rice.
http://www.shadesofkitchen.com/raw-banana-fry/
Serve with Love