Mixed Vegetable Sambar Recipe (South Indian Vegetable Sambar)
January 9, 2020

Lamb chops | Mutton chops | Spicy Lamb Chops
January 19, 2020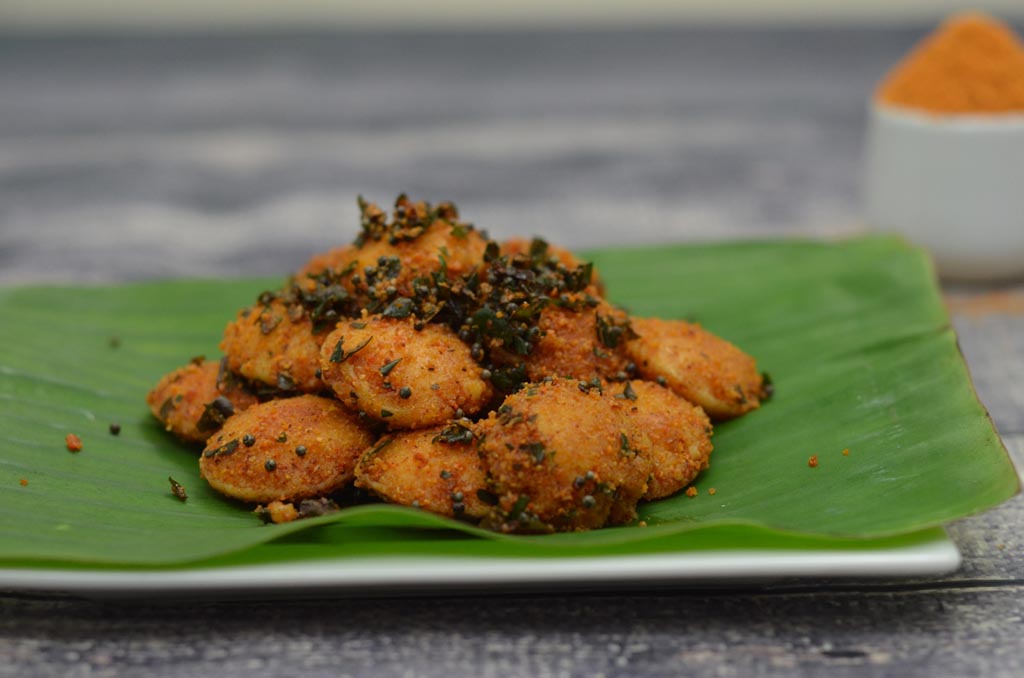 Podi Idly or Podi Idli is a quick and delicious breakfast, dinner or snack dish, which is prepared with mini idlies. Idly is a steamed savoury rice cake and idly podi is a coarse spice powder, which is used, in South Indian cuisine. You can use homemade idli podi or any store-bought powder. It is amazing how a small sprinkle of Gunpowder can transform plain mini idlies into a flavourful Podi Idly. The batter for the idly is prepared using rice and urad dhal.
If you are making podi idly for kids, adjust the podi according to their taste. It stays fresh even after few hours so you can pack this for lunch box too. You can serve this podi idli as a party appetiser this. Try this and let us know your feedback in the below comment section. An accompaniment of sambar and chutney adds great taste to podi idly but it also tastes good on its own. Pody Idly can be prepared with normal idly too. Just cut them into small chunks and follow the same recipe.
Podi Idly | Mini Idly | Gunpowder Idly
Ingredients
Mini Idlies – 18 to 20 numbers
Gunpowder/ Idly Podi – 2 tbsp
Sesame oil – 2 tbsp
Mustard Seeds – ½ tsp
Curry Leaves – 1 spring
Salt – a pinch
Method
Take mini idlies in a bowl, mix 1 tbsp of gunpowder/idly chutney powder and 1 tbsp sesame oil and mix well.
Allow it to marinate for 25 to 30 mins.
Heat a pan, add remaining oil in the pan then add mustard seeds and allow it to crackle.
Then add finely chopped curry leaves and sauté for few seconds.
Now add in the marinated mini idlies and sauté on a medium heat.
Then add 1 tsp idly podi and give it a toss.
Saute well to combine everything well and then add a pinch of salt.
Finally add remaining 1 tsp gunpowder/idly podi and sauté for few seconds.
Serve hot with sambar and chutney.
Tips and variations:

Make sure to use gunpowder/idly powder in 3 different stage.
We can use homemade gunpowder or store-bought powder.
Try to use left over idlies for better taste.
http://www.shadesofkitchen.com/podi-idly-mini-idly-gunpowder-idly/
Serve with Love