Vegetarian Thai Green Curry Recipe (VIDEO)
March 16, 2020

Bitter Gourd Chips | Karela Chips (VIDEO)
March 27, 2020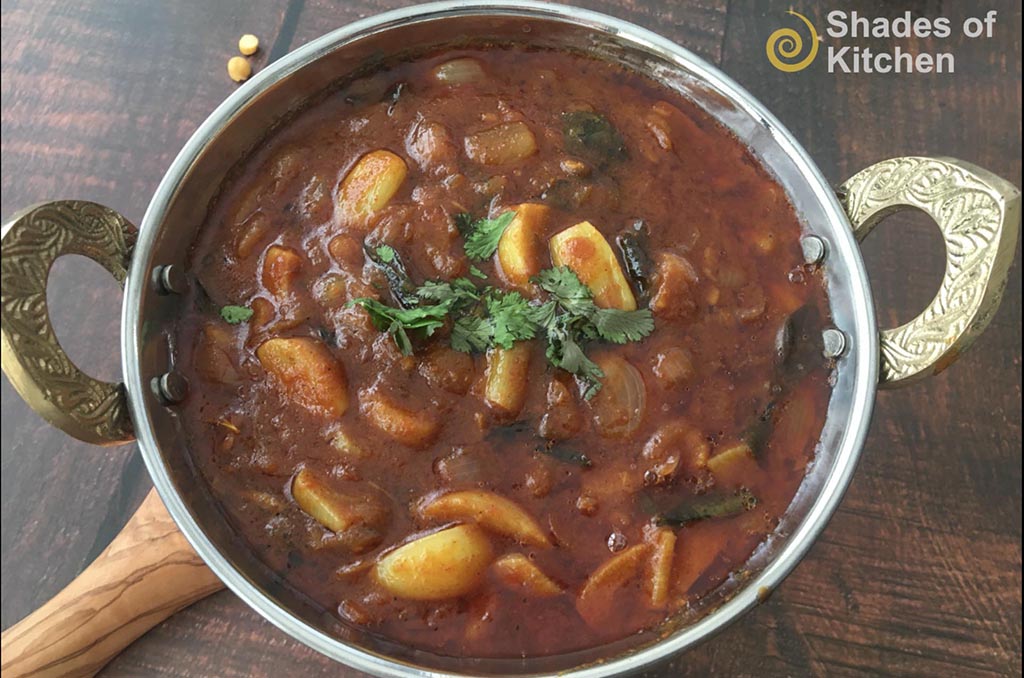 Poondu is Tamil name for Garlic. It has numerous medicinal properties which cures the body from many diseases. In recent days, we are exposed to various diseases and harmful viruses. To stay ahead of these harmful viruses, we have to redefine our food habits. We should eat healthy foods. Today, I have bought you an immunity booster dish named "Poondu Kulambu". Garlic has more health properties and it can keep you healthy and kick off diseases instantly. Watch our video and get to know how to make simple, tasty, and healthy Poondu Kulambu.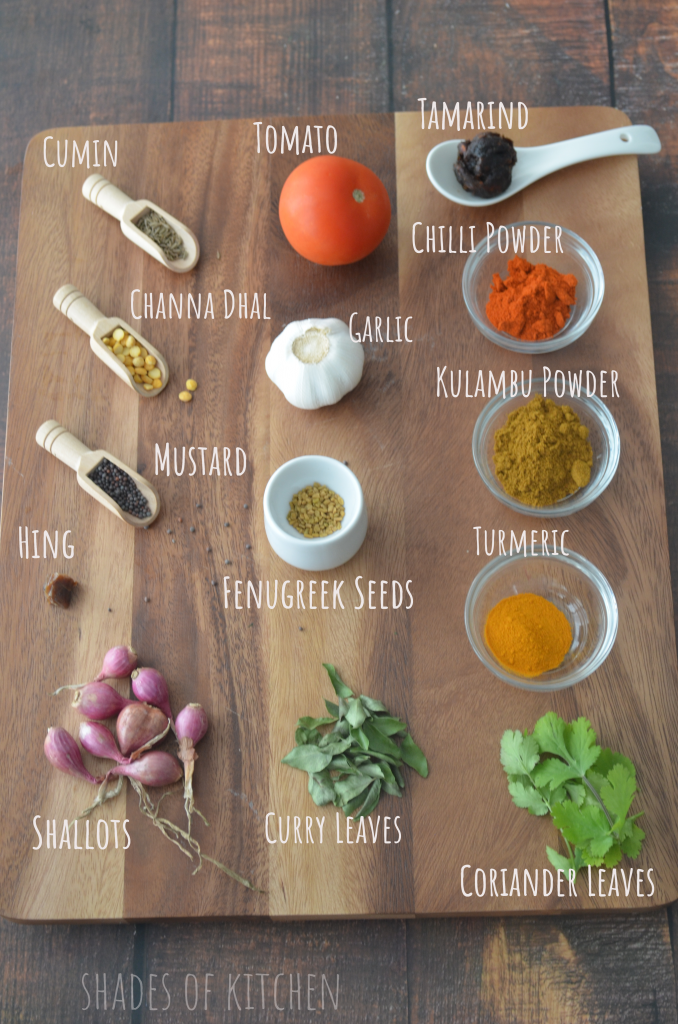 There are many versions of Garlic curry, but this is favourite and there is no grinding or roasting in this recipe. We can make this really quick without compromising the taste. You can store this curry for 4 to 5 days in the fridge. This goes excellent if you serve with Fish Fry. I prefer cooking authentic dishes in earthern pot or soapstone but you can use any kadai or pan if you don't have these traditional pots.
Check out the recipe video here:
!Health Benefits of Garlic:
Garlic has a medicinal property
It is blood purifier
It helps to relieve from cold and flu
It helps to prevent cancer
Garlic helps to build immunity
It works as an Anti-inflammatory
It is highly nutritious but has very less calories
Poondu Kulambu | Garlic Curry | Immune Boosting Garlic Curry
Ingredients
Garlic - 1 cup
Shallots - 30 to 35 numbers
Tomato - 1 number (Chopped)
Curry Leaves - 2 Sprigs
Coriander Leaves - 1 tbsp
Turmeric - 1 tsp
Chilli Powder - 1 tbsp
Kulambu Powder - 2 tbsp
Fenugreek Seeds - 1/2 tsp
Cumin Seeds - 1 tsp
Chana Dal - 1 tsp
Mustard - 1 tsp
Hing - Small Piece
Tamarind Water - 1 cup
Water - 1 cup
Oil - 1/4 cup
Salt - to taste
Method
In a pan add oil and allow it to heat.
Then add mustard, chana dal, cumin seeds, fenugreek seeds, hing and mix it well.
Now add curry leaves, shallots, garlic and saute for 3 minutes.
Then add coriander leaves, tomato and saute for a minute.
Now add salt to taste, turmeric, chilli powder, kulambu powder and combine everything well.
Then add 1 cup of water and cover and cook for 3 to 4 minutes.
Then add 1 cup of tamarind water and a half cup of water again.
Now cover and cook on a medium flame for 5 minutes.
Just mix and allow it to boil, cook until the oil separates.
Poondu Kulambu is now ready to serve.
Serve Poondu Kulambu with Idly, Dosa or Rice.
Tips and Variations:

Add more garlic and try to use full garlic.
Using Sesame oil gives nice taste and flavor to the curry, but you can use any oil if you don't have sesame oil.
Kulambu Powder is a very important ingredient, don't skip that.
You can use home-made or store bought kulambu powder (Kulambu powder is available in any Indian grocery shop).
Adding more oil is important to get the right consistency.
Add more chilli powder if you prefer spicy curry.
You can add a little jaggery after adding tamarind water but it's optional.
Try to use shallots (small onions) that adds more taste to the gravy.
http://www.shadesofkitchen.com/poondu-kulambu-garlic-curry/
Serve with Love