Garlic is a Herb that is related to the onion, leek, cheese onion, shallots, and chive. It is very easy to grow and grows all round the year in a moderate climate. Garlic is most commonly consumed to treat high blood pressure, cholesterol, gastric, and also it helps to fight against many other diseases. Garlic can be consumed in various ways, like garlic powder, garlic oil, raw garlic, fried garlic, etc. Garlic is considered to be a very important ingredient in many cuisines, especially in Indian cooking.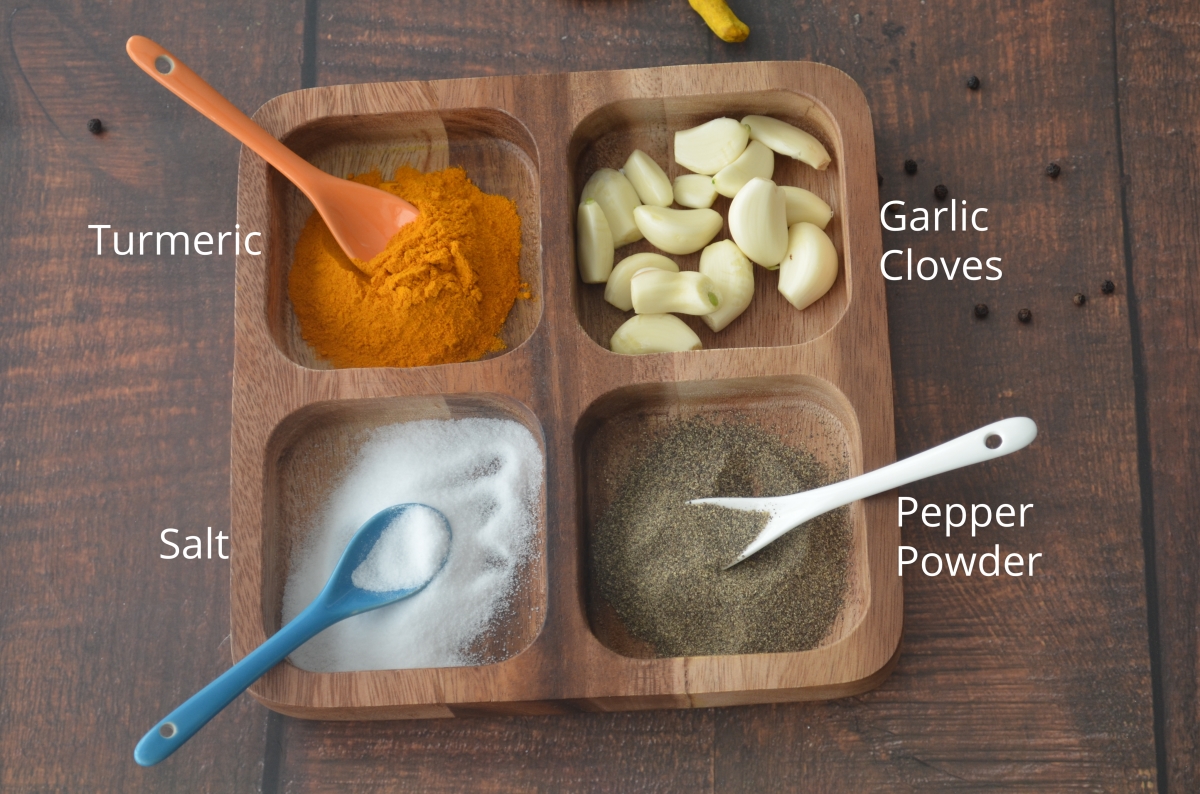 Garlic is used to treat many infections and wounds. It also offers immune support. Garlic and other vegetables including onions and shallots have been linked to a reduced risk of several types of cancer, including of the stomach and throat. Natural compounds in garlic help to kill off cancer cells, and prevent cancer from growing and spreading. Eating raw garlic is difficult so try our fried garlic and enjoy garlic every day. It takes a few minutes to fry garlic but it adds very good flavor. Even kids will enjoy eating this way.
Check out the recipe video here:
You may also like:
Ginger Tea/Immune Boosting Ginger Tea
Golden Milk/Immune Boosting Drink
Manuka Honey
Here is our detailed recipe:
Take a pan, add 3 tbsp oil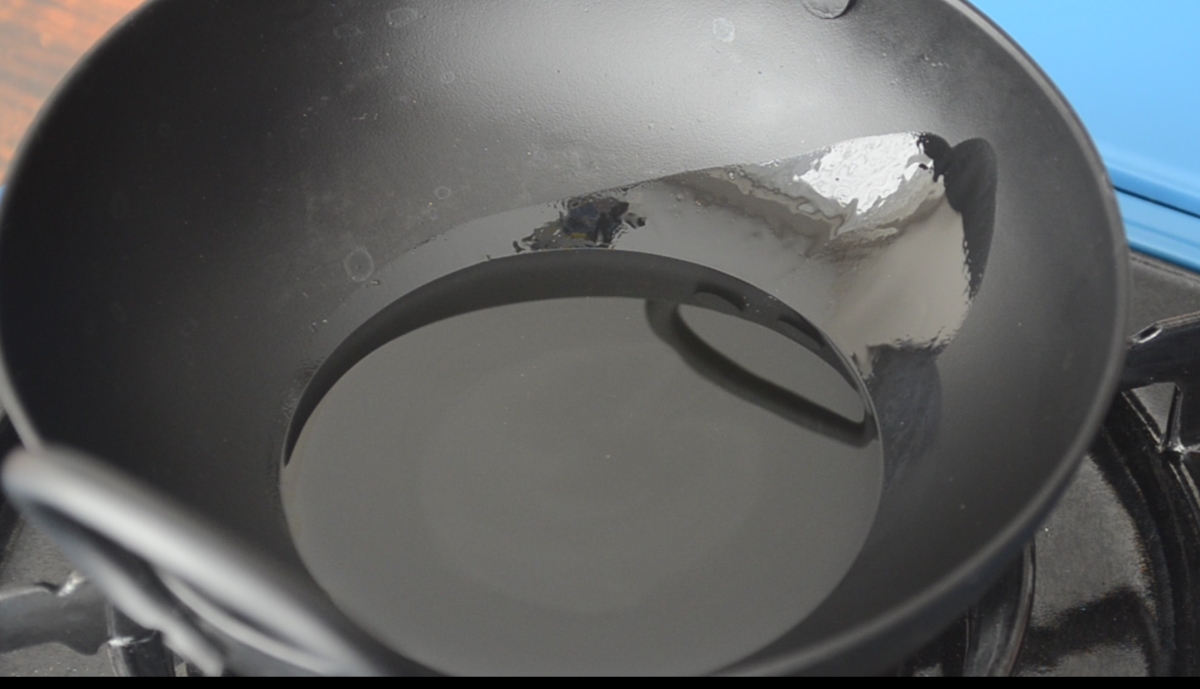 One oil is heated, add peeled 15 garlic cloves and saute for few seconds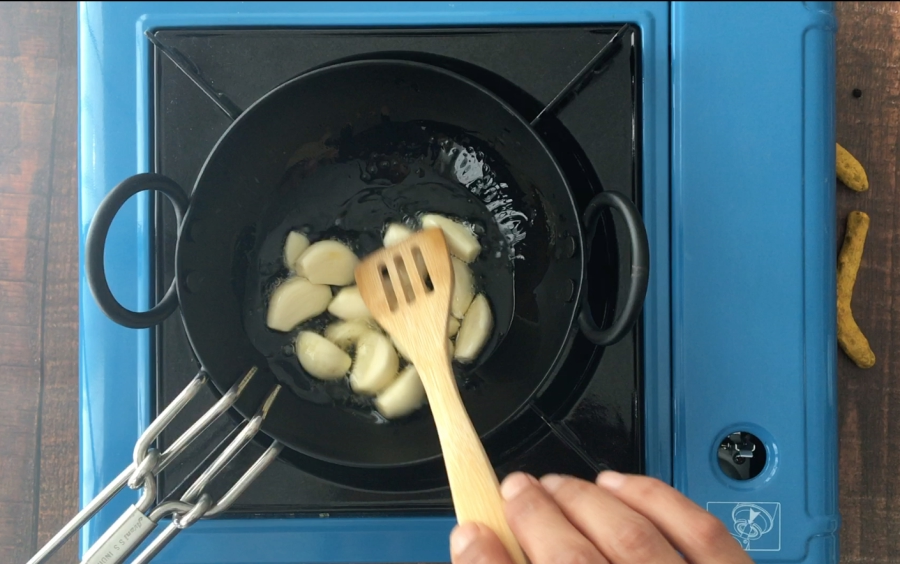 Add some salt to taste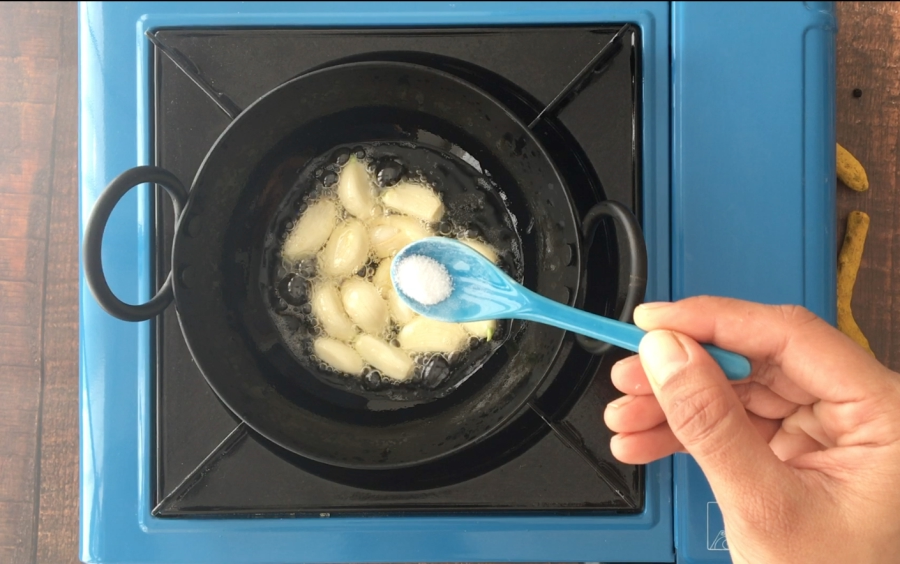 Add 1/2 tsp turmeric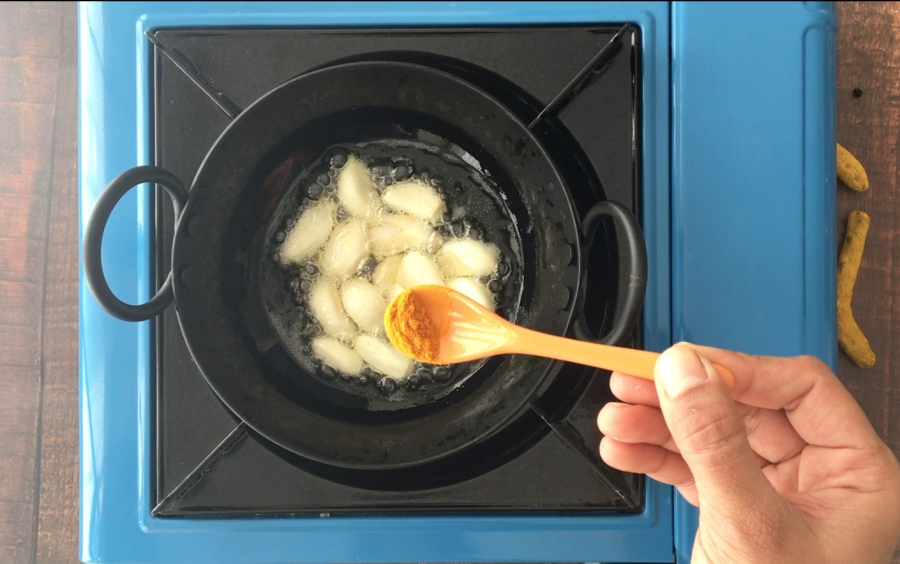 Add 1/2 tsp pepper powder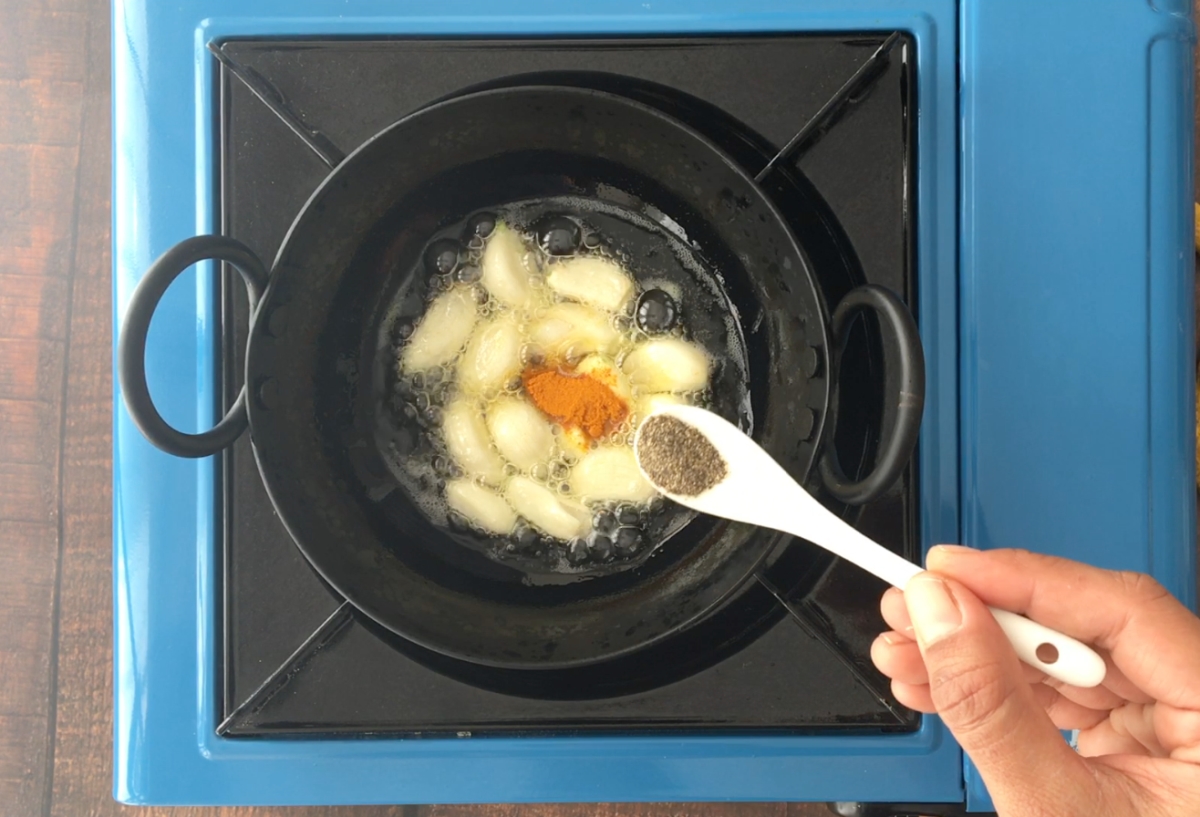 Mix well and cook for 2 minutes on medium heat. This is how it looks once it is done (Ref.pic 2)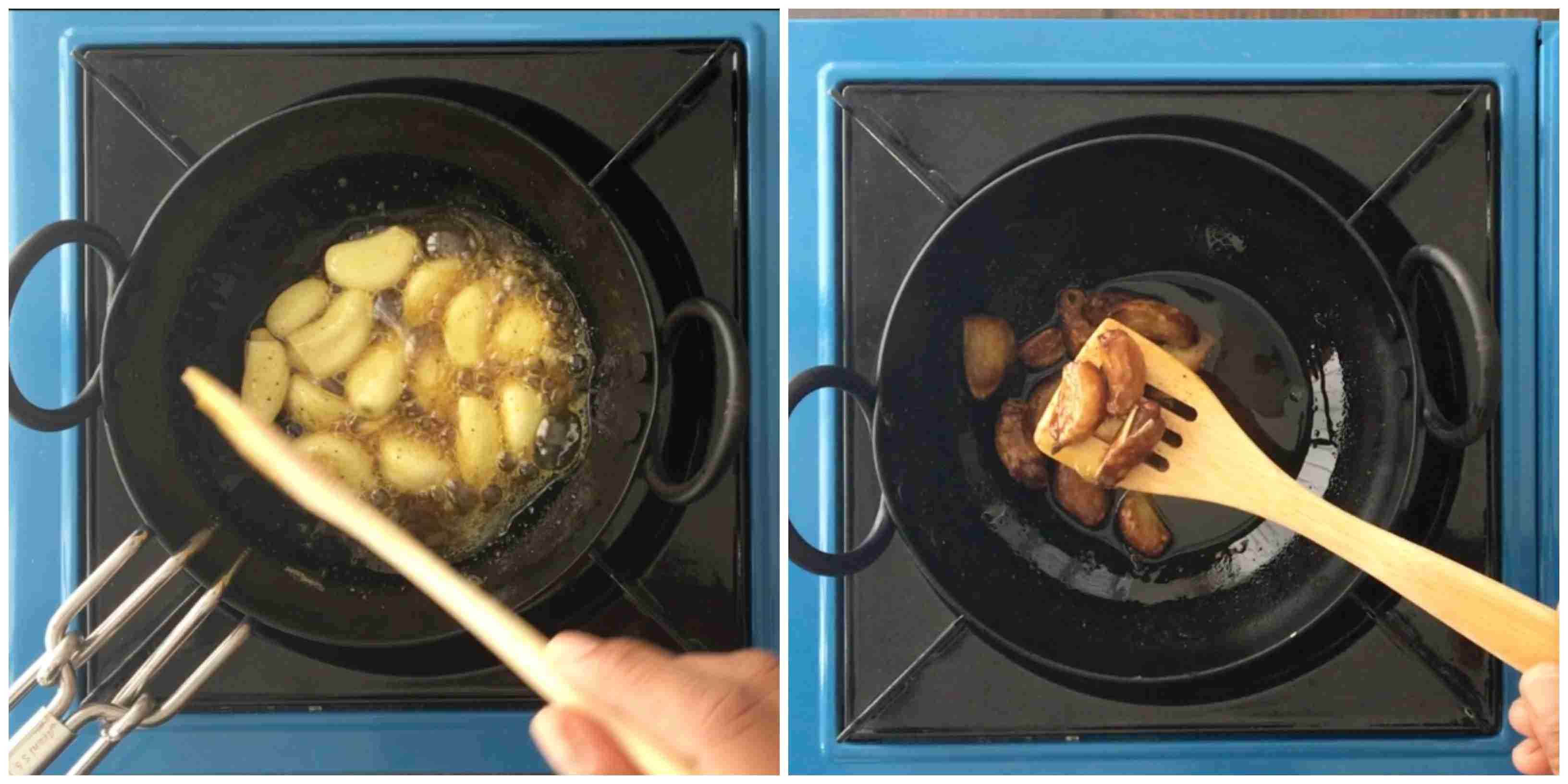 Garlic Fry is ready to serve. You can eat this along with your meal or just the fried garlic.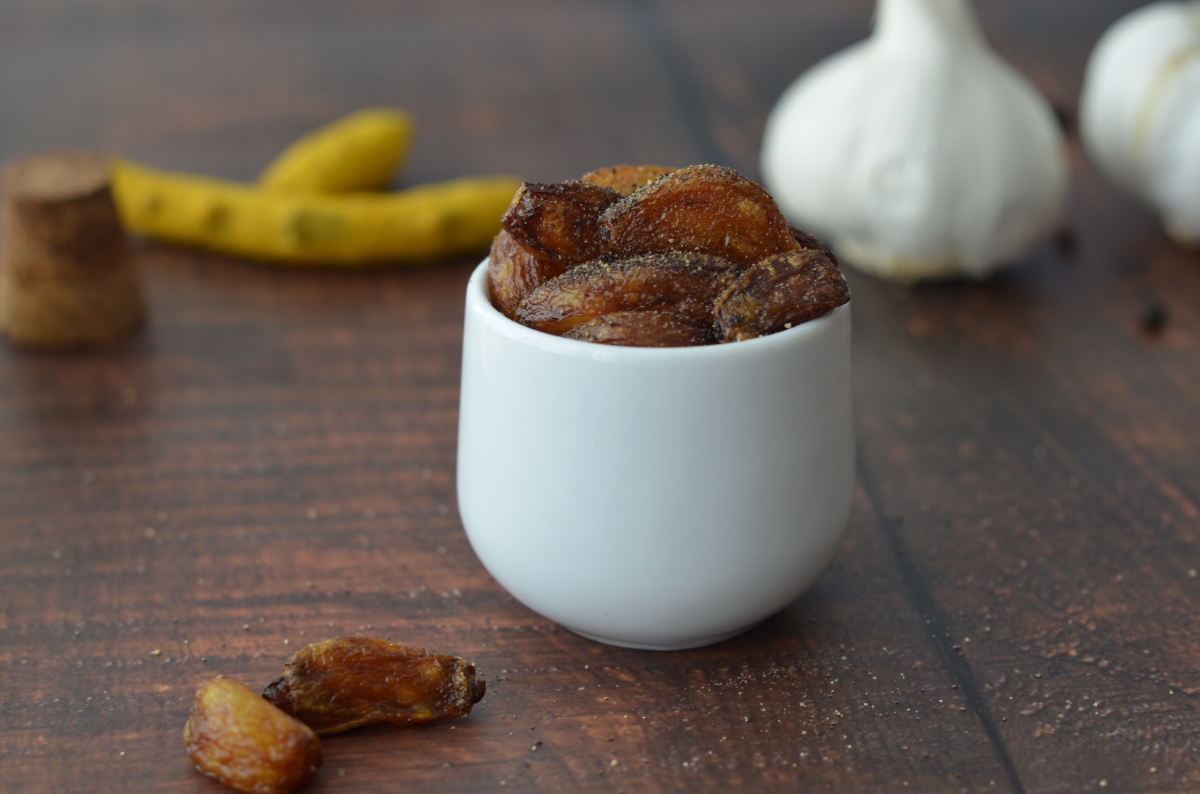 Garlic Fry | Immune Boosting Garlic Fry (VIDEO)
Ingredients
Garlic - 15 cloves
Turmeric Powder - 1/2 tsp
Pepper Powder - 1/2 tsp
Oil
Salt, to taste
Method
Add 3 tbsp of oil in a frying pan and allow it to heat.
Fry 14 - 15 Garlic Cloves, add salt to taste, 1/2 tsp turmeric powder, and 1/2 tsp of pepper powder.
Mix well and fry well on medium heat.
Saute well and cook until golden brown.
Once cooked well, sprinkle some pepper powder and the fried garlic is now ready to serve.
Take 4 to 5 fried Garlic per day.
http://www.shadesofkitchen.com/garlic-fry-immune-boosting-garlic-fry-video/
Serve with Love