The most important part of cooking is adding the right amount of ingredients to achieve the taste especially baking. This topic was on my list for a very long time to make a post as well as a video. I have been receiving many queries about the cup measurement that I use in my videos. I hope this post and video will be helpful for many.
Measuring cups and spoons usually come in one full set but in very few cases they sell cups and spoons separately. I have got few collections but my most favourite one is my regular copper set. I got that set as a gift from my Husband so it is very close to my heart. I get excited when I see different collections of these sets in the shop.
I use a measuring scale to weigh more quantity of ingredients. The kitchen scale is very useful and you can buy any simple scale that is available in the market. I have given the measurements of each cup and spoons. I hope this will help my readers to understand the quantity easily.
Check out the video:
Measurements:
Cups:
1 cup = 250 ml
1/2 cup = 125 ml
1/3 cup = 80 ml
1/4 cup = 60 ml
Spoons:
1 tbsp = 15 ml
1 tsp = 5 ml
1/2 tsp = 2.5 ml
My Collections: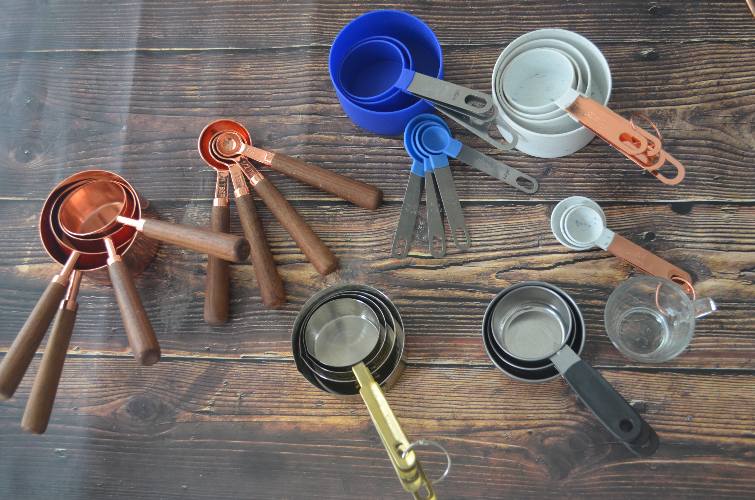 This is my favourite Copper cups and spoons set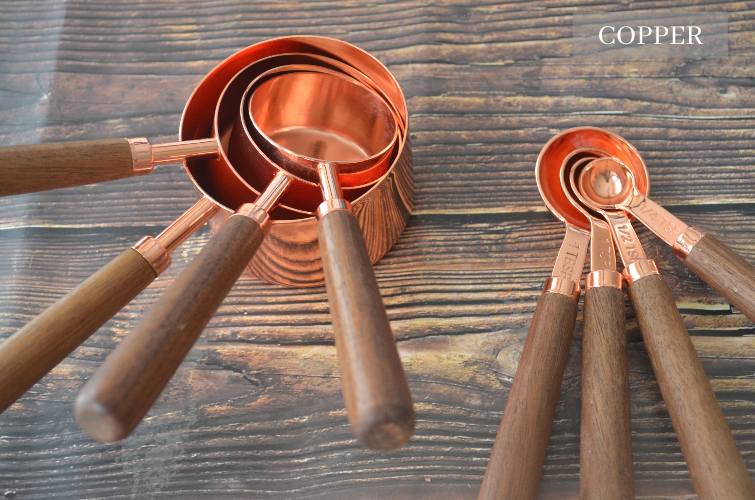 This is my second favourite Brass but I got only cups. They didn't have spoons.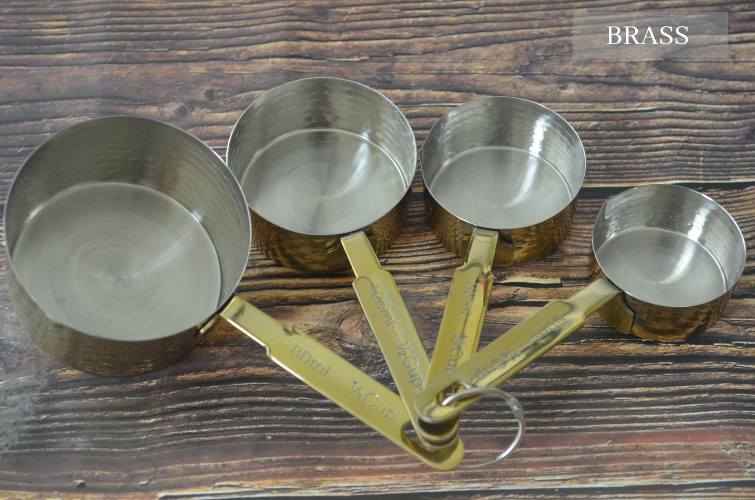 My Plastic cups and spoons collection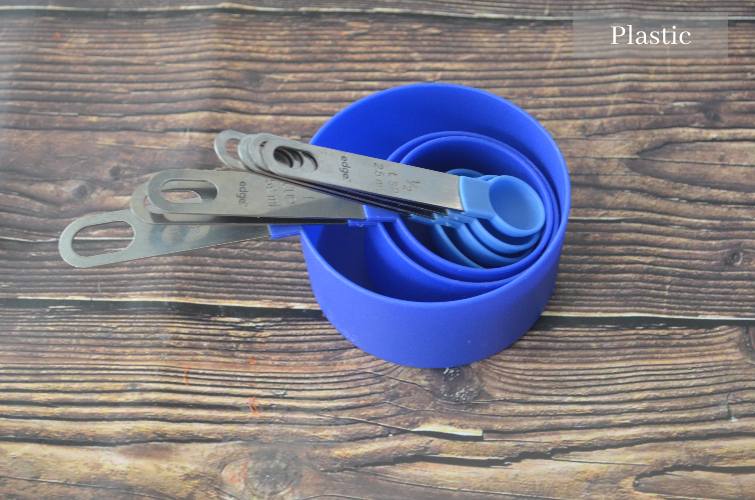 This is another plastic and copper cups and spoons set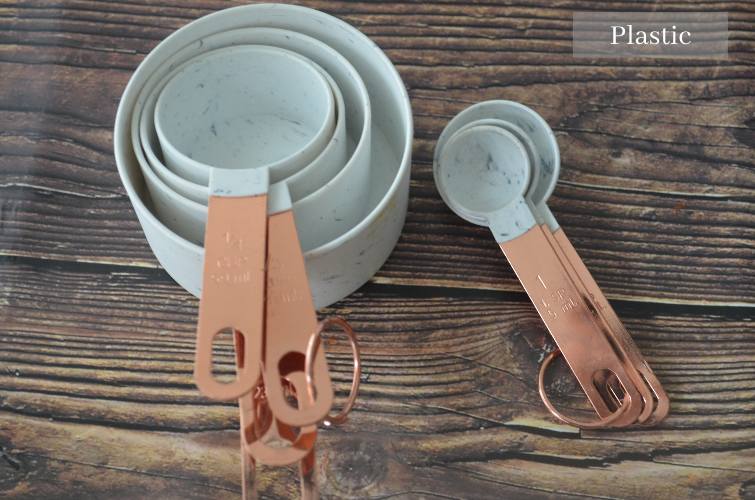 This is a steel set.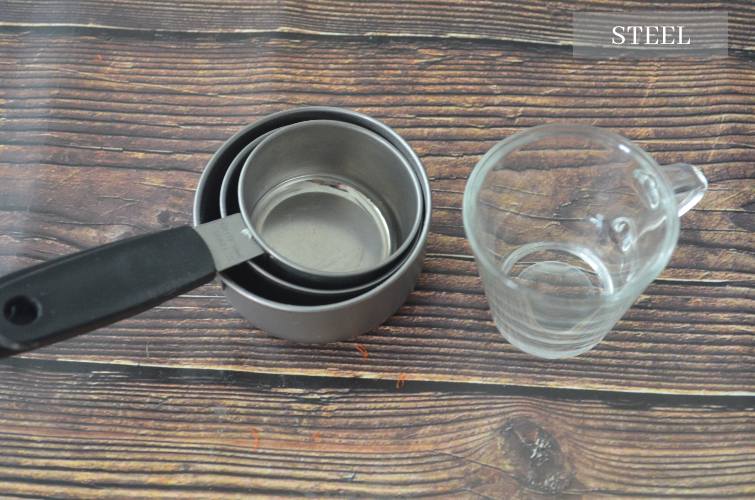 Serve with Love